For the past several years, Pioneer Curtis Anderson has devoted time, talent and resources to help
support and sponsor The Shepherd Center of Chesterfield with their main fundraising event "Senior Idol".
Curtis is now requesting the opportunity to promote the Pioneer organization and the Virginia Telephone Museum
with an ad in the Senior Idol 2014 program book at no cost to the Pioneers. This will give the museum and the
Pioneers exposure in the community and help generation interest and exposure for us while meeting our objective of
community service. This opens the doors to local media exposure we need while serving in the community.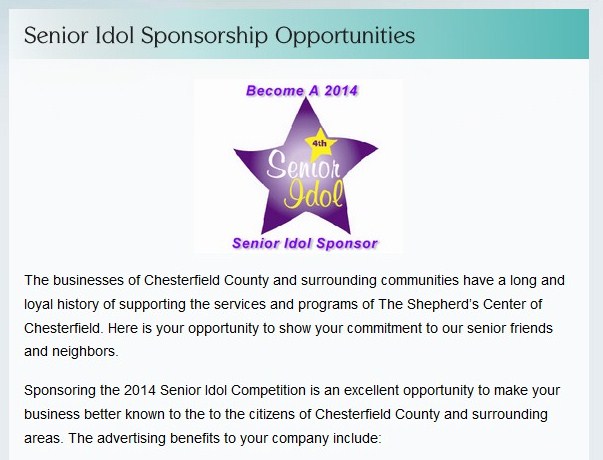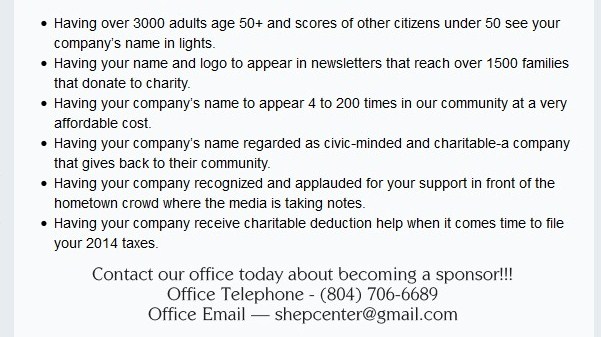 Suggested Ad
Pioneers of the Telephone Industry
The Virginia Telephone Museum Downtown Richmond
Public, Private, and School Tours
The world's largest organization of
industry-specific employees and retires
dedicated to community service.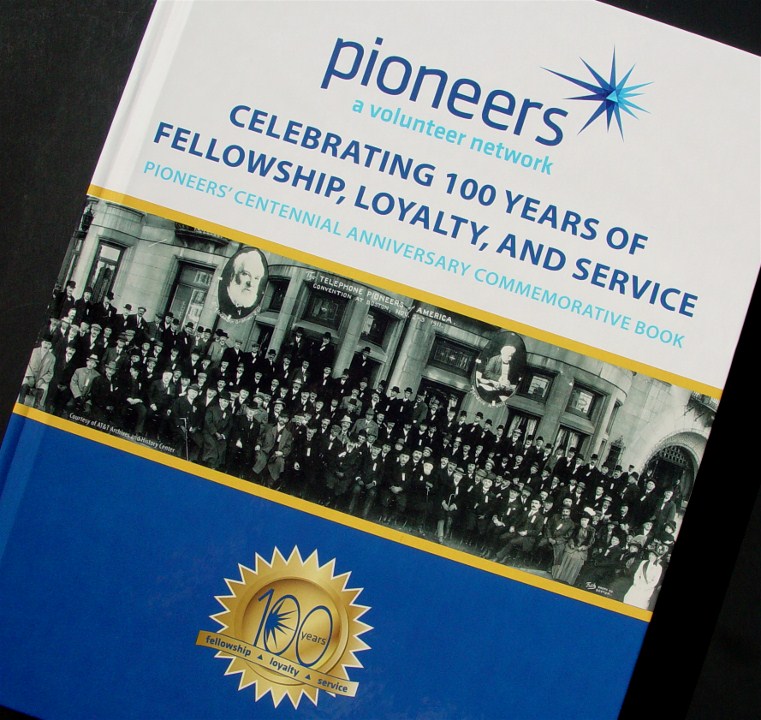 Supporting and Sponsoring
The Shepherd Center of Chesterfield
Recent Shepherd Center / Pioneer Project - Click Here
.