Tentative Planned Adventure Trip to Alaska and the Yukon Territory
Mid-October to Mid-November 2015
Fly into Fairbanks AK, rent a car for three weeks, and travel into the Yukon Territory.
Destination: Whitehorse YT and surrounding area along the Yukon River from Fairbanks to Whitehorse, YT.
Return to Fairbanks by way of Anchorage along the Alaskan Railroad.
About one week in Whitehorse, one week in Anchorage, and one week in Fairbanks.
Of course, off-roadside camping all three weeks including State and National Parks.
Routes and schedule are subject to change due to weather or other related unforeseeable occurrences.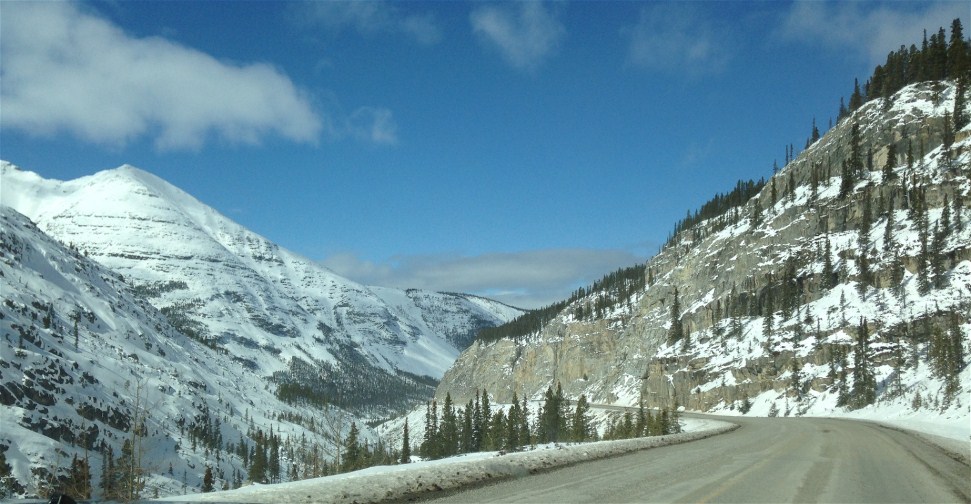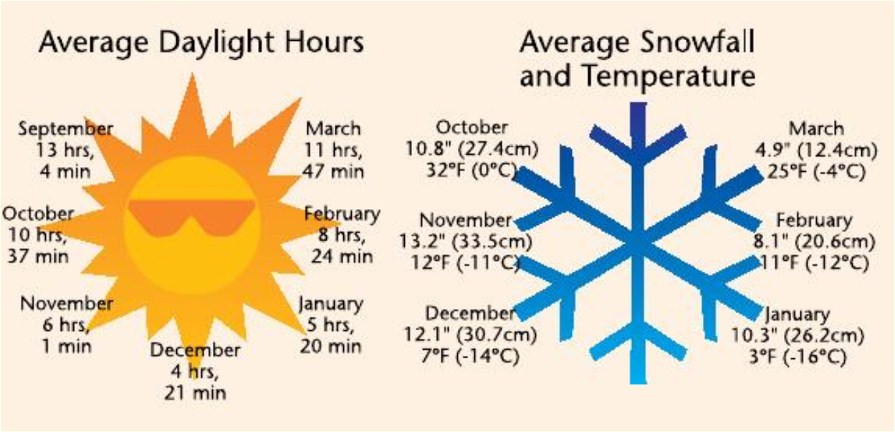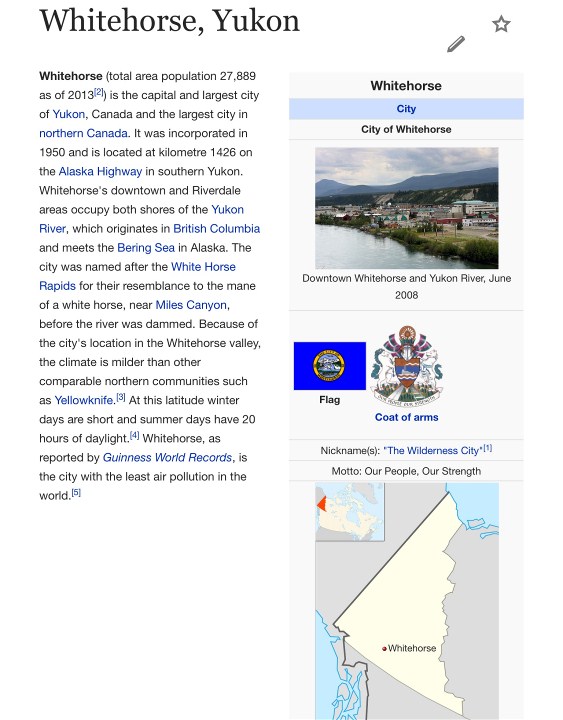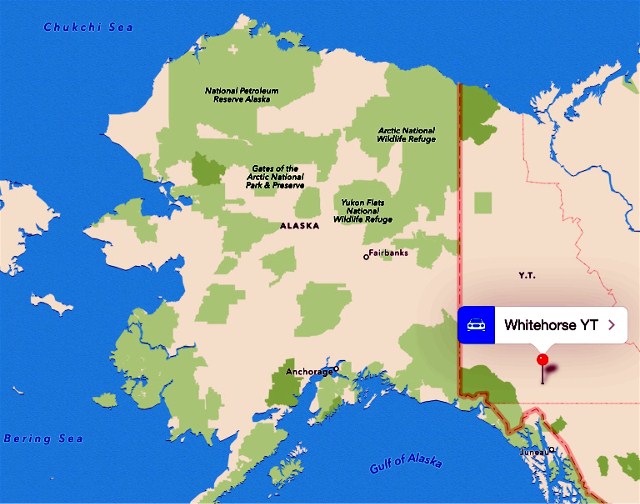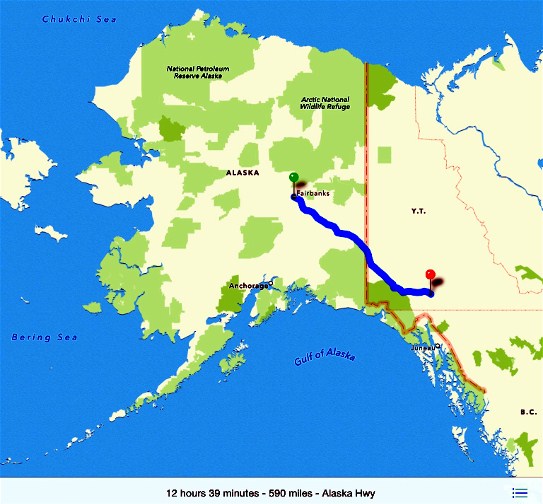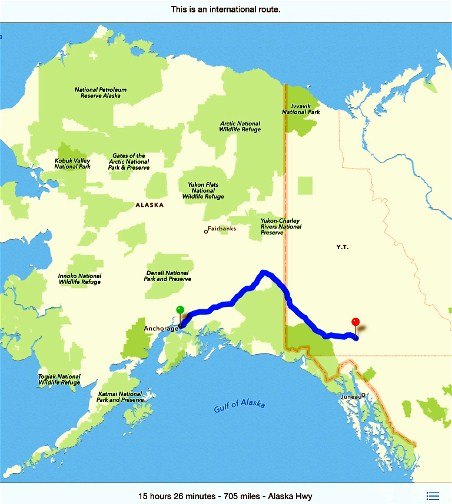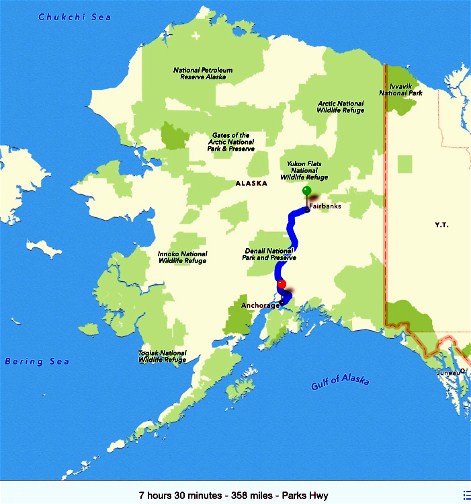 Recent Winter Storm Warning Sep. 29, 2015
URGENT - WINTER WEATHER MESSAGE
NATIONAL WEATHER SERVICE FAIRBANKS AK
449 AM AKDT TUE SEP 29 2015

AKZ222-300200-
/O.CON.PAFG.WS.W.0020.000000T0000Z-150930T1400Z/
MIDDLE TANANA VALLEY-
INCLUDING...FAIRBANKS...FORT WAINWRIGHT...EIELSON AFB...ESTER...
NORTH POLE...MOOSE CREEK...TWO RIVERS...FOX...CHATANIKA...
CHENA HOT SPRINGS...SOURDOUGH CAMP
449 AM AKDT TUE SEP 29 2015

...WINTER STORM WARNING REMAINS IN EFFECT UNTIL 6 AM AKDT
WEDNESDAY...

A WINTER STORM WARNING FOR HEAVY SNOW REMAINS IN EFFECT UNTIL
6 AM AKDT WEDNESDAY.

* SNOW...7 TO 14 INCHES.

* TIMING...SNOW...HEAVY AT TIMES TODAY WILL CONTINUE THROUGH
  EARLY WEDNESDAY MORNING.

* IMPACTS...VISIBILITY MAY BE GREATLY REDUCED. TRAVEL AND
  OUTDOOR ACTIVITIES WILL BE DIFFICULT. YOU SHOULD BE PREPARED
  FOR EXTREME WINTER DRIVING CONDITIONS IN THIS AREA.

PRECAUTIONARY/PREPAREDNESS ACTIONS...

A WINTER STORM WARNING MEANS ONE OR MORE SIGNIFICANT WINTER
WEATHER HAZARDS ARE OCCURRING OR EXPECTED.

.