Adventure Trip to Alaska and the Yukon Territory
A High Tech Camping Trip
Day 12,13,14 - Denali National Park - Camping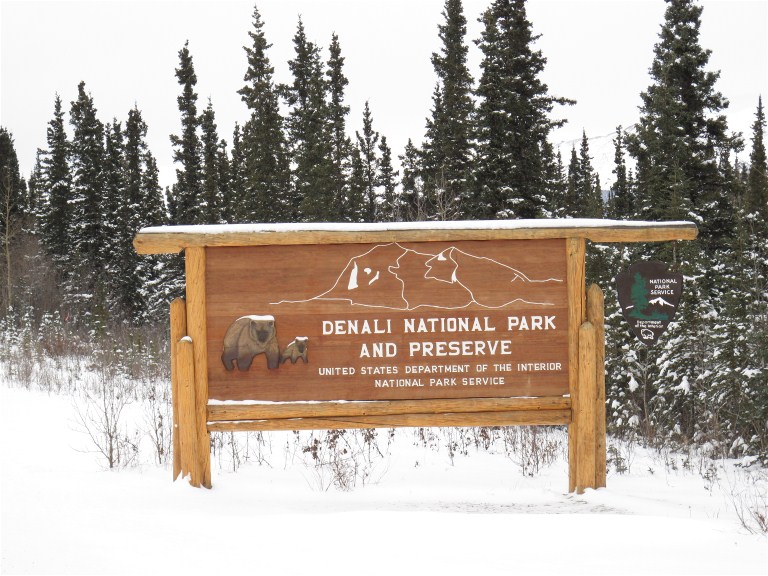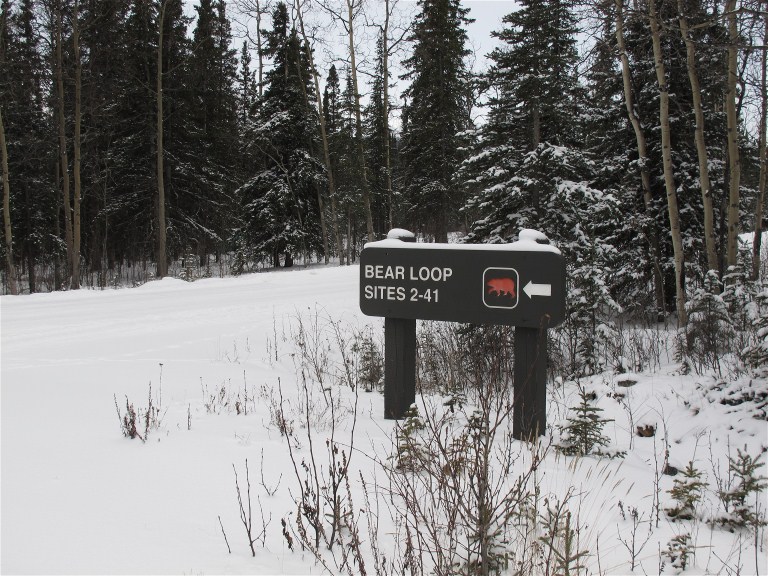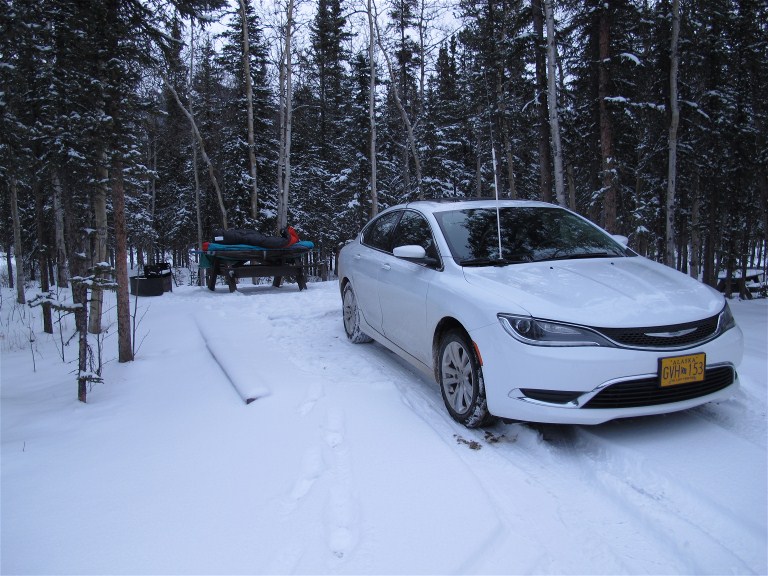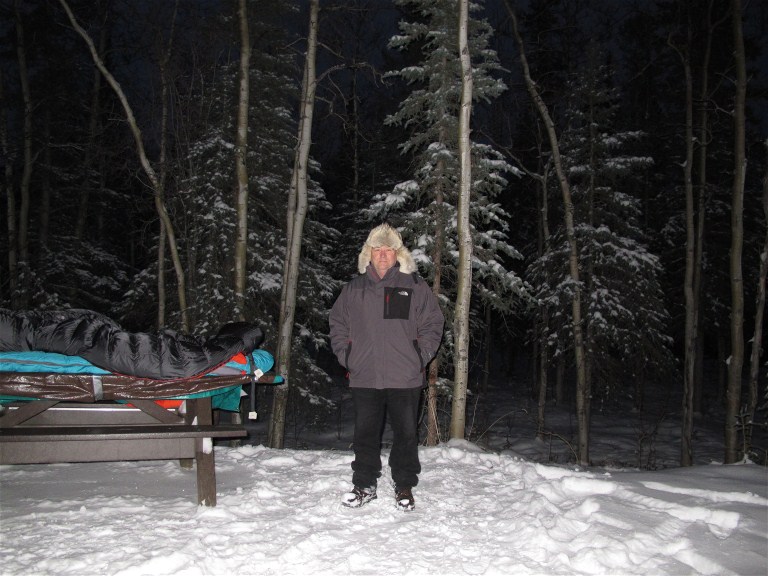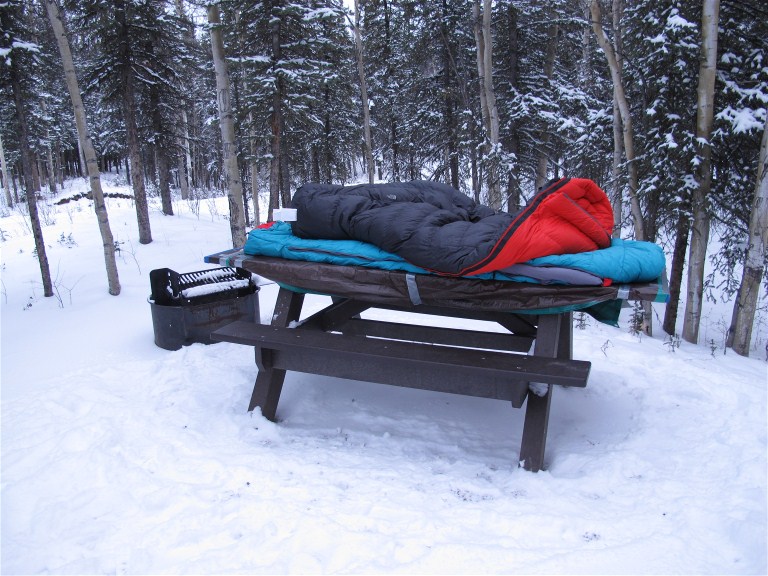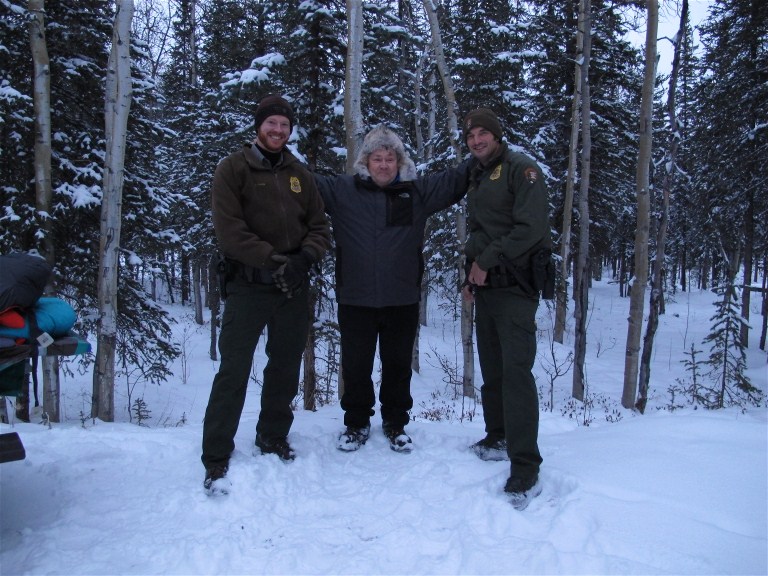 Found two Rangers loose in the park. I am wearing more clothes than they are because this will not be sleeping outside tonight.
They both have jobs during the winter because of campers like me. We were the only three in the park enjoying October's recent snowfall.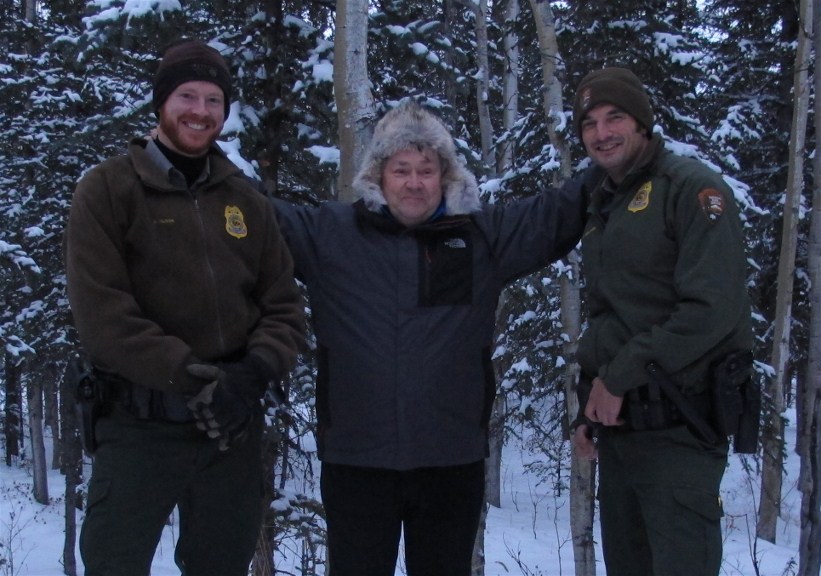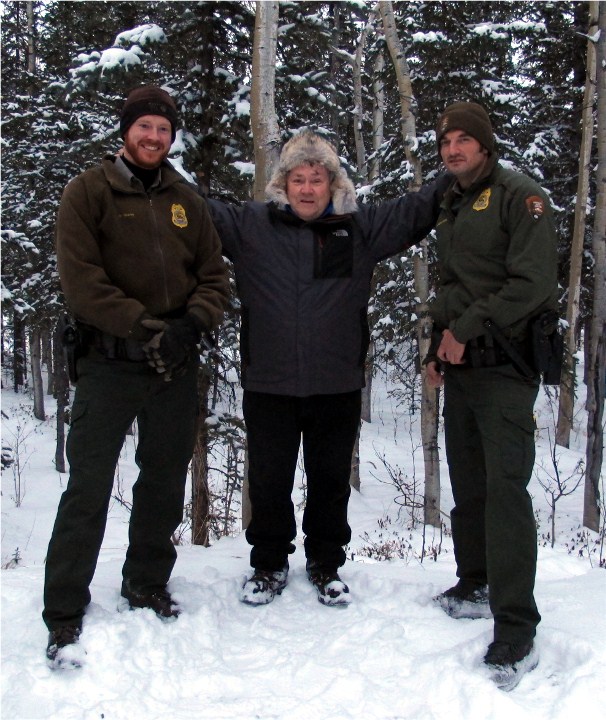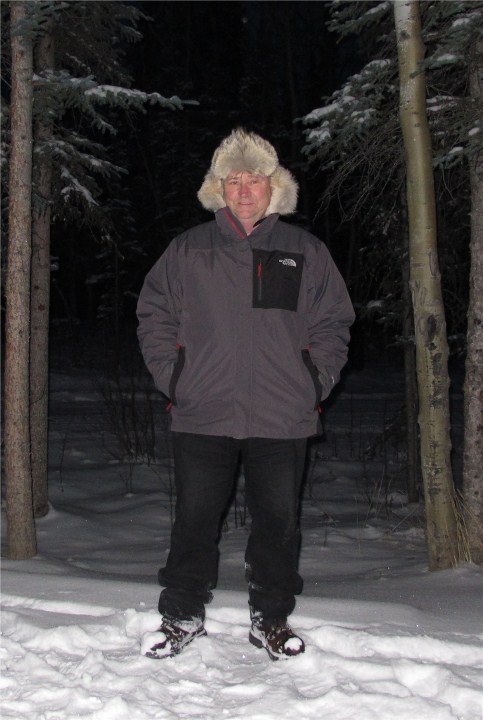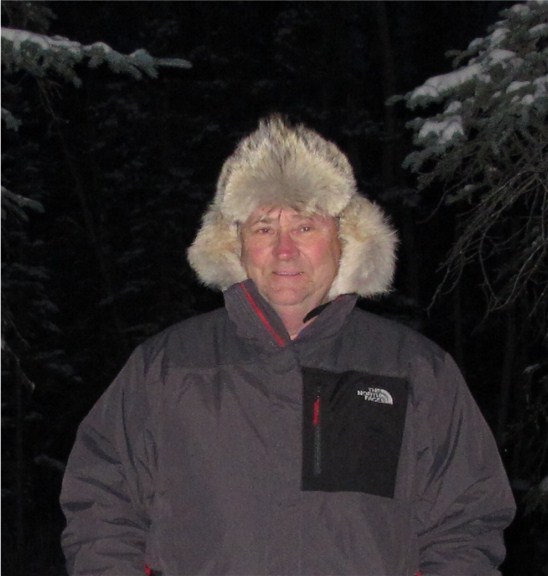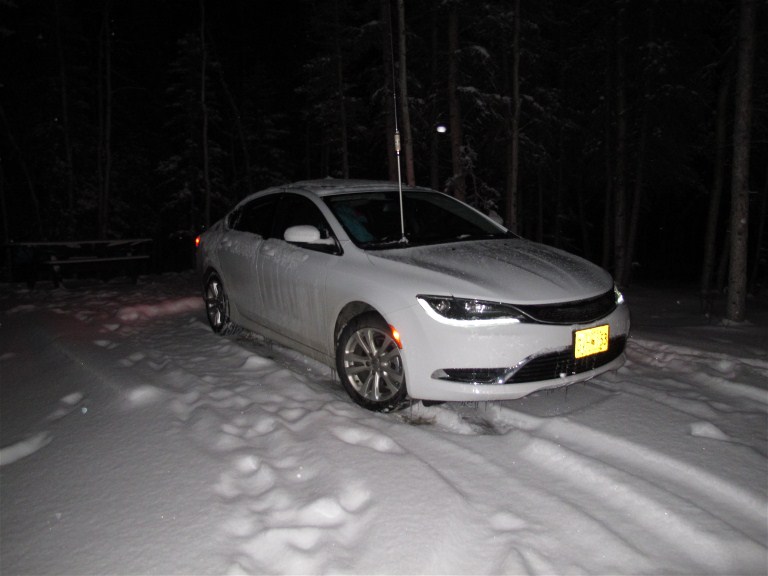 Fresh new snowfall during the night. The rental car I have has such a nice front seat recline position I only need a limited
outside camping sleep to stretch out and lay flat for a while. I enjoyed the mild 25F for several hours until it started
snowing. By morning, I headed out for a good local breakfast restaurant the Rangers suggested. They where right on.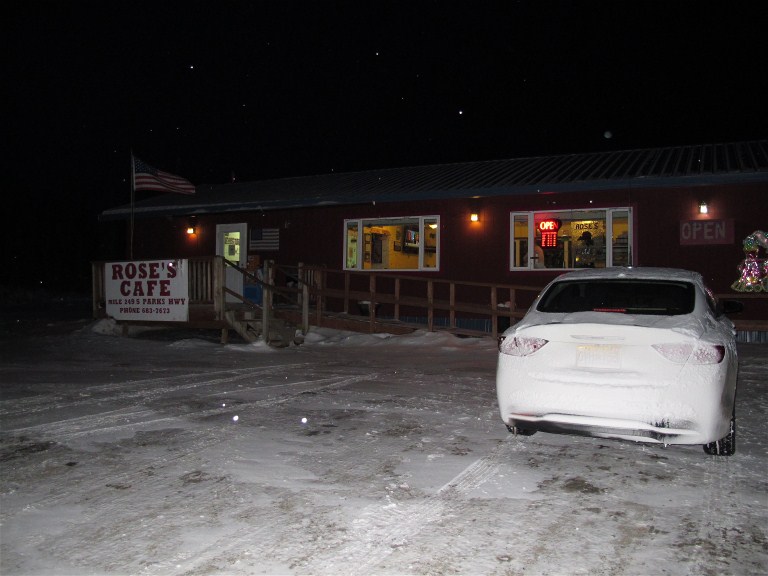 Places like this are about 100-150 miles apart. You know one by seeing the OPEN sign. Most tourist places have long closed.
More Driving, Hiking, Working Kennel
.