Adventure Trip to Alaska and the Yukon Territory
A High Tech Camping Trip
Day 5 Ferry Ride from Skagway to Haines Alaska
Mid-October to Mid-November 2015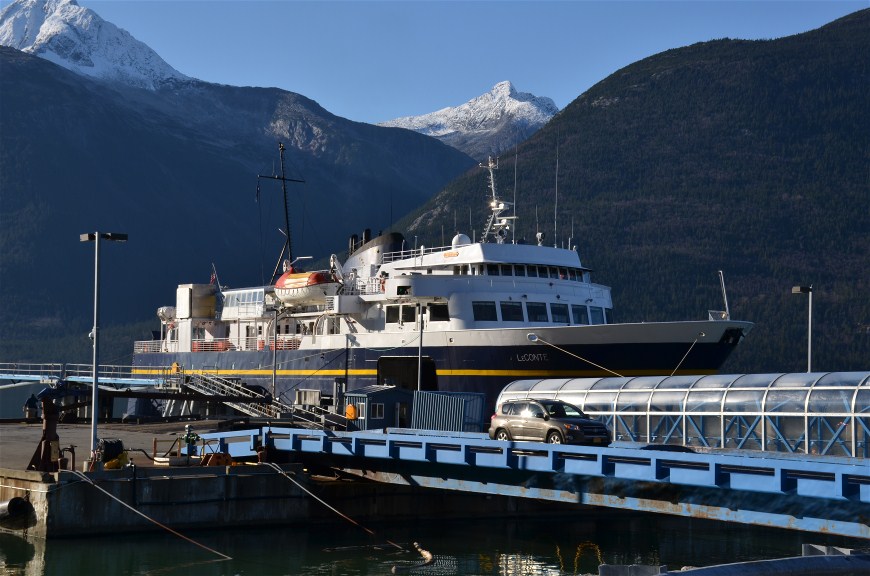 Last vehicle off.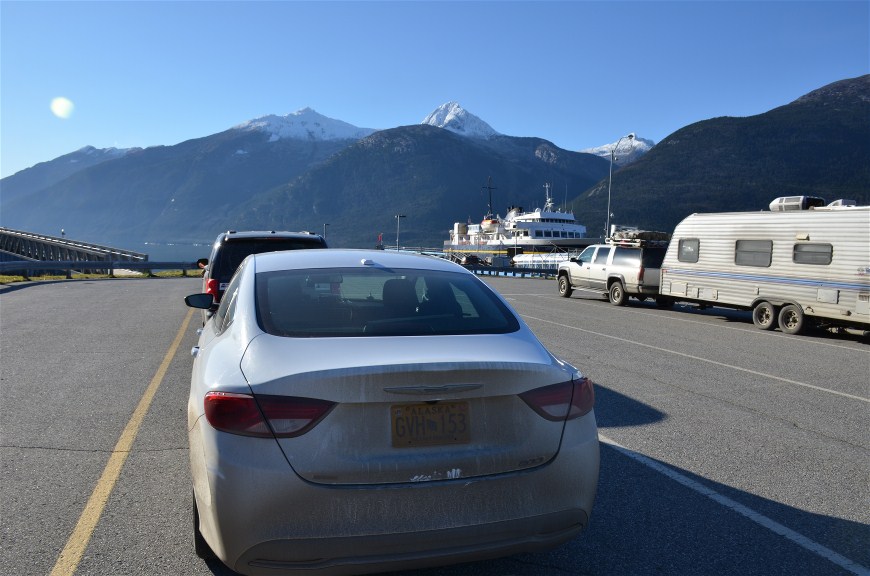 The Line Waiting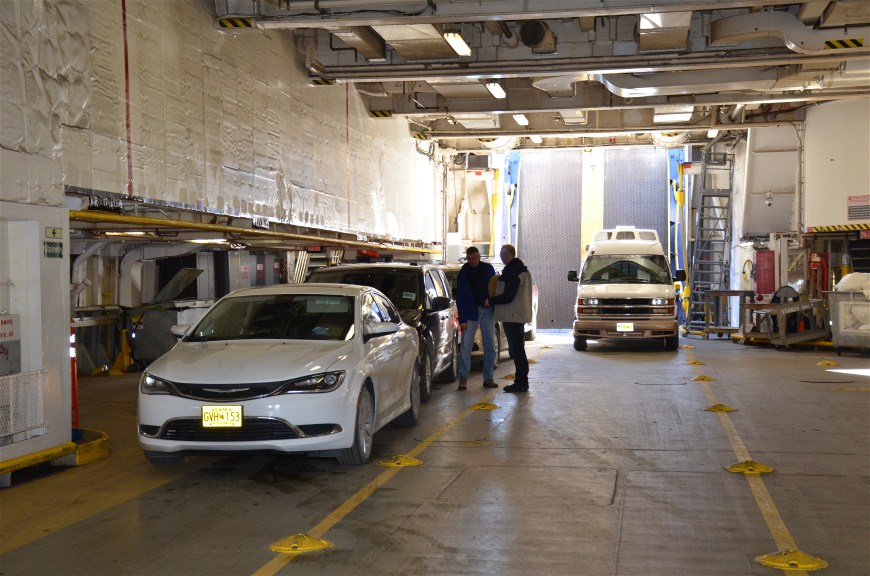 Holds 35 vehicles, but today maybe 15. Also the ferry transports passengers. Locals in Haines travel by ferry far as
Juneau Alaska to shop at Walmart. This trip cost $35 one way but the savings are worth it based on the prices of goods
in Haines, if you can find them. Speaks well for Walmart.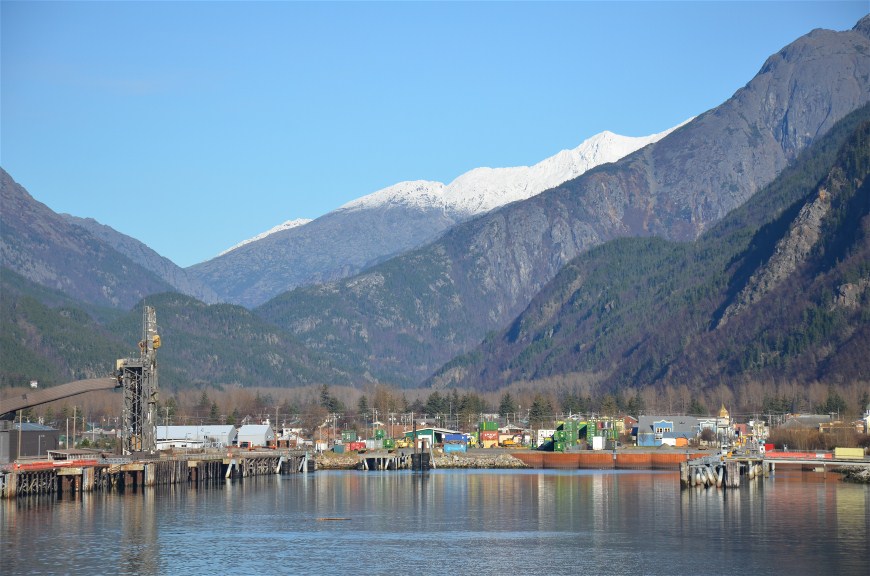 Leaving port at Skagway, AK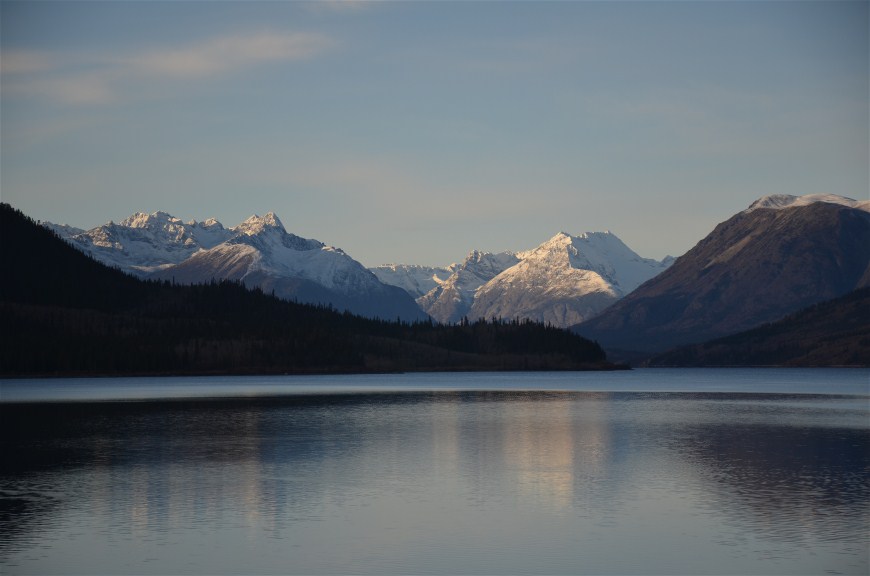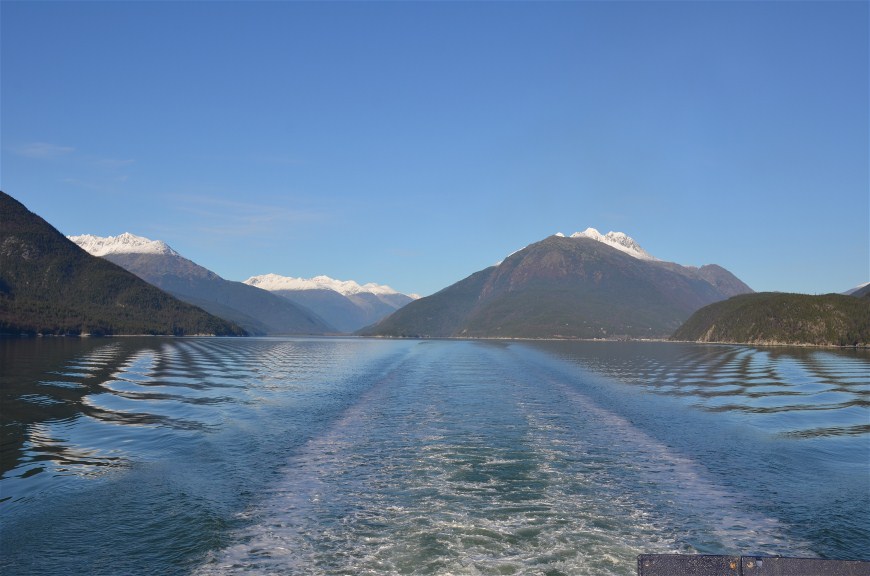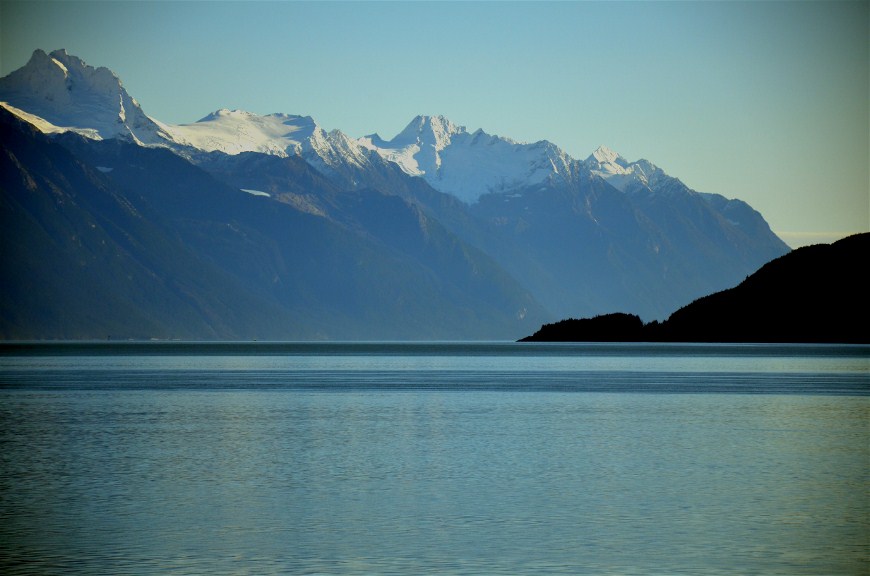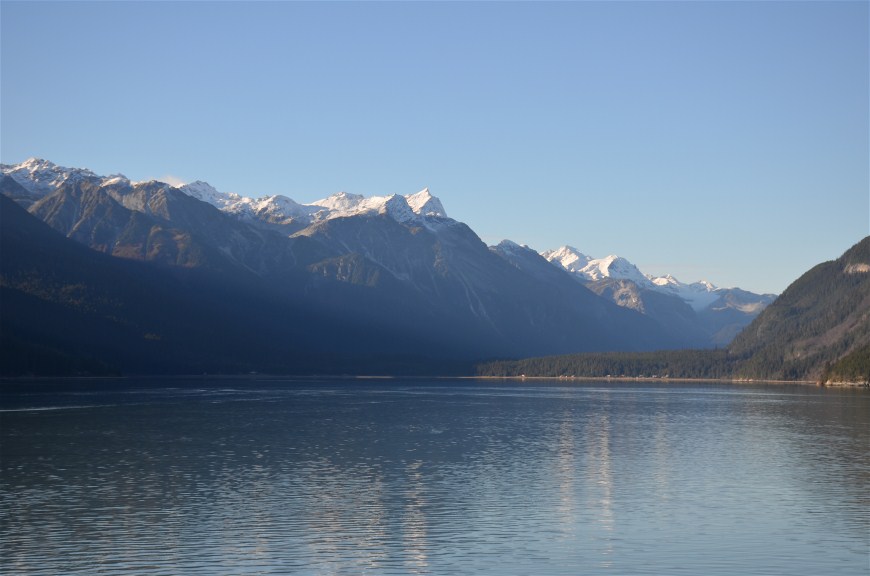 .