2015 Northwest Winter Adventure
Mobile Ham Radio Antenna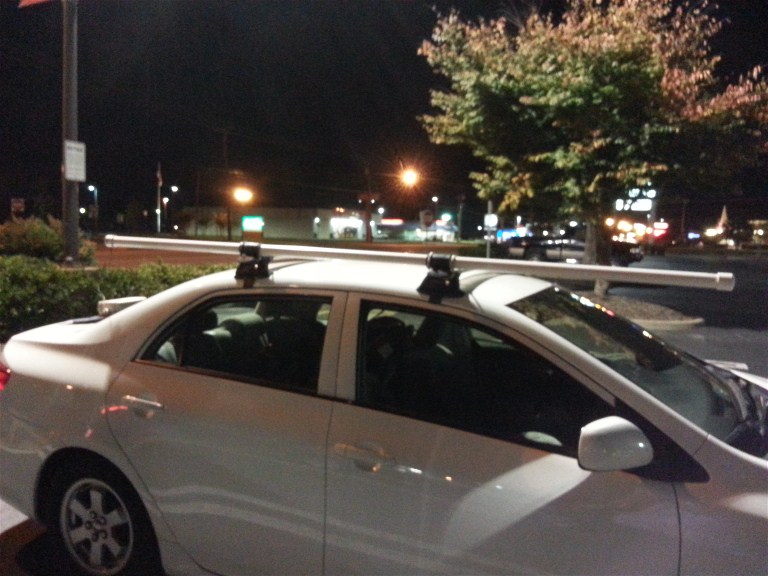 Passenger Side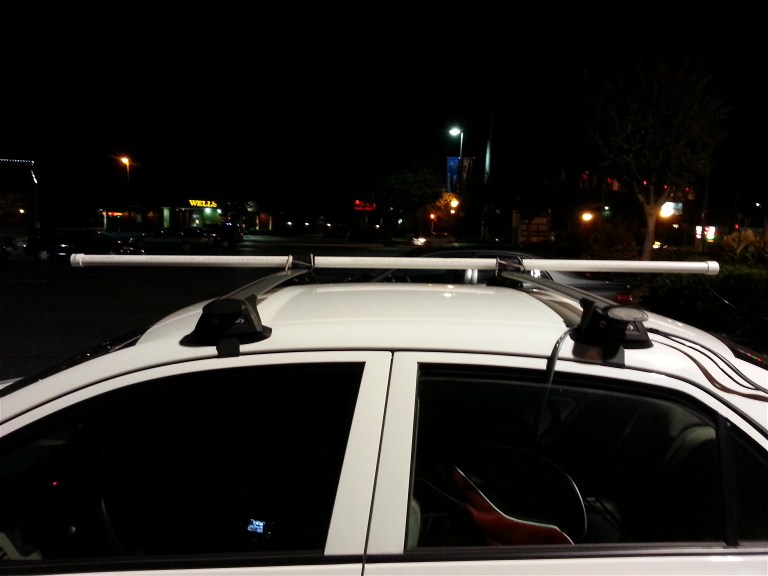 Driver Side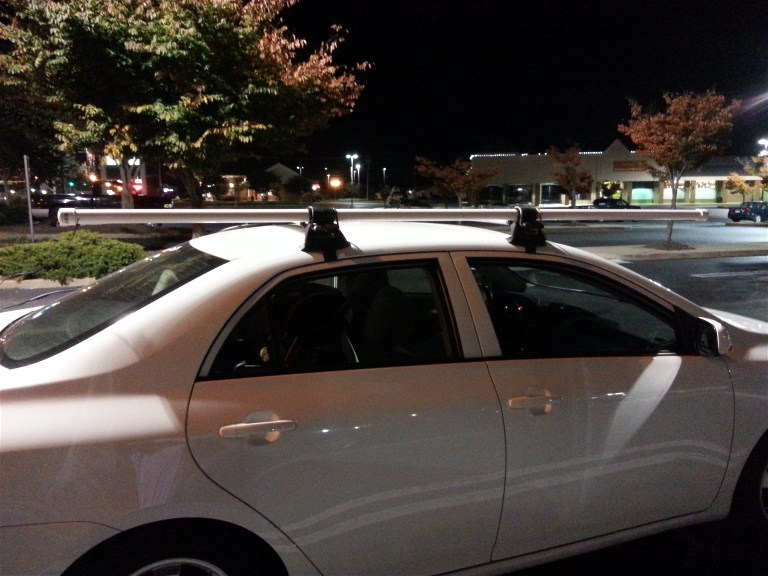 Passenger Side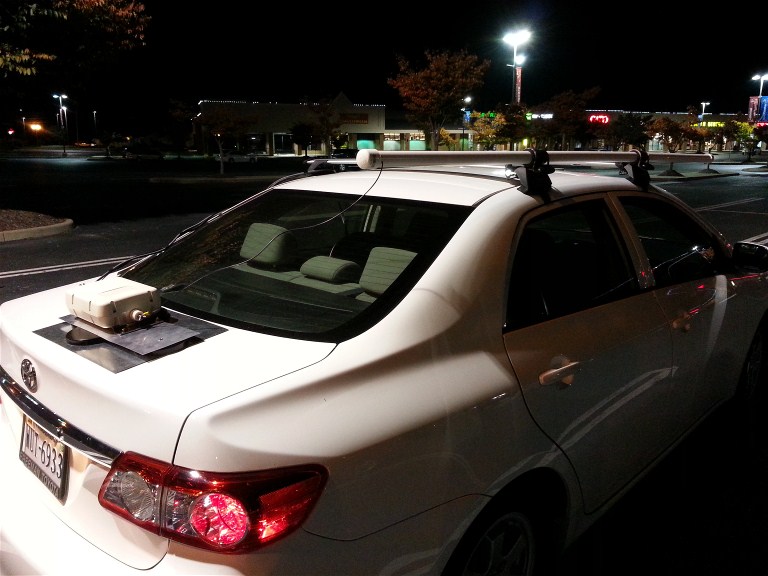 Rear Side with Antenna Tuner Mounted on the Trunk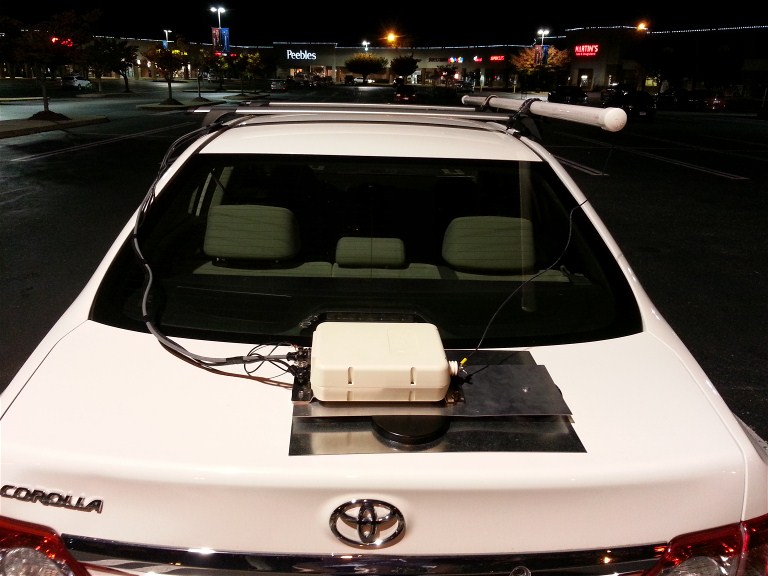 Rear View with Control Cables to the left and the antenna feed line to the right.
The tuner is mounted and made secure to the body using very strong magnets
and galvanized sheet metal with thin pads underneath to protect the body finish.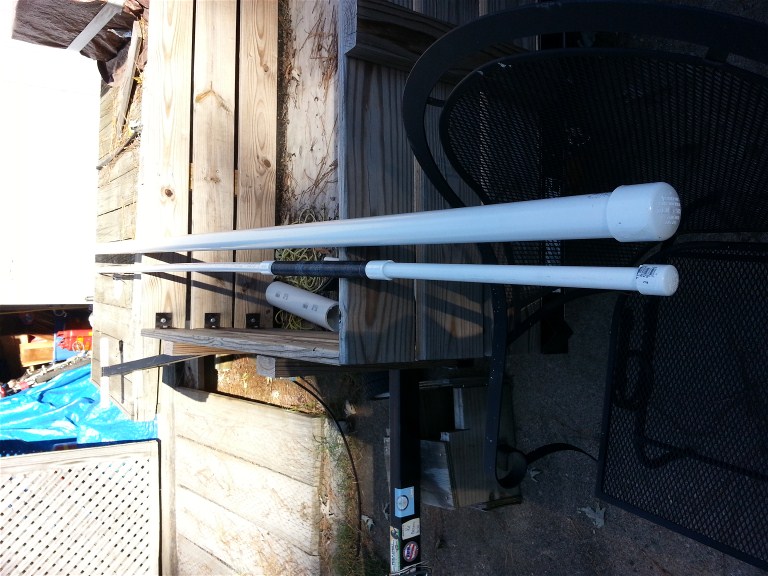 14 Gauge Stranded Wire through 1/2" PVC pipe with a center coil installed in a 1 1/4" PVC pipe.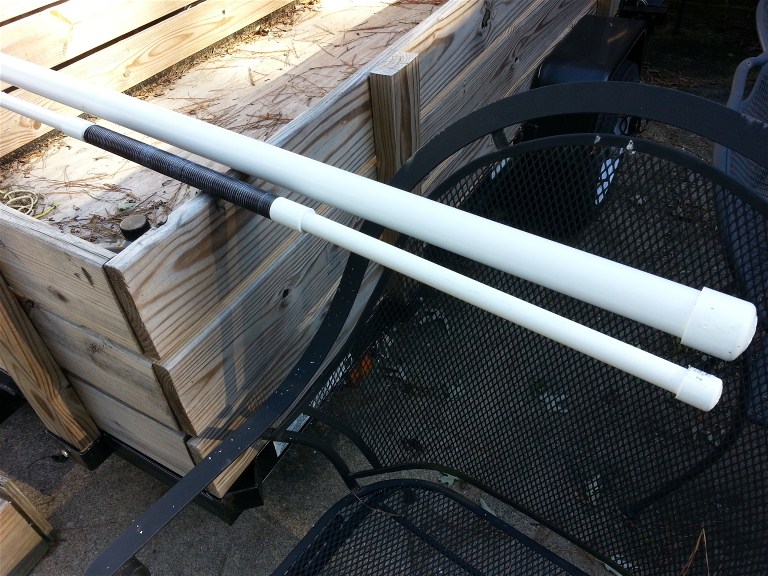 14 Gauge Wire runs full length inside the 1/2" PVC pipe coming outside the pipe to form the coil
before continuing back inside the pipe to the tip of the 1/2" PVC.
Union couplers allows for an easy coil wrap without splicing the wire as it continues from the
center coil to the tip end. The feed end is long enough to reach the antenna tuner.
The complete antenna is then inserted into the 1 1/4 PVC pipe for protection and strength
with only the feed end coming out the larger pipe.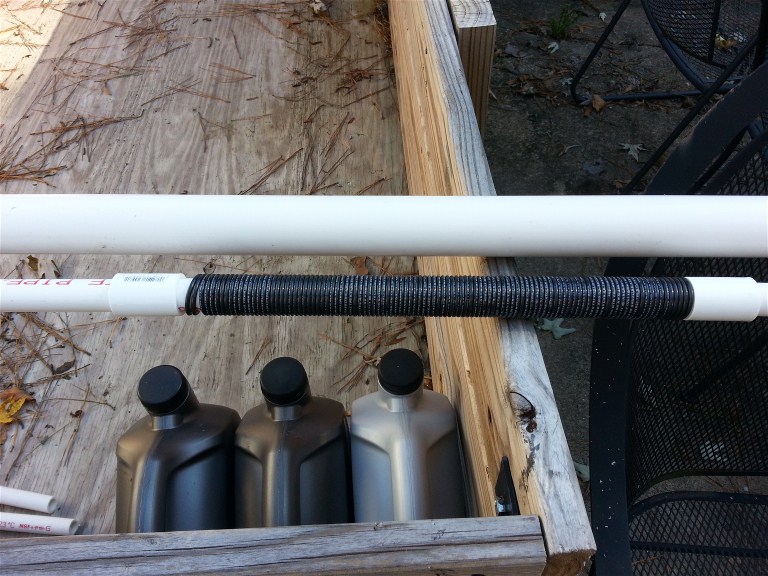 The antenna tuned and matched to all HF bands 3.5-30 Mhz. I listened to the radio while
driving and received signals as far away as Italy. I tried to call the station in Italy but
the BIG GUNS drowned out my 100 Watt station with their 800-1000 Watts.
.