Overview: Established in 1991, Relocated in 1999,
The Bell Theatre Addition in 2012,
The Bell Room Addition in 2013.
Under Construction: The Baby Bell Room.
The Western Electric Room.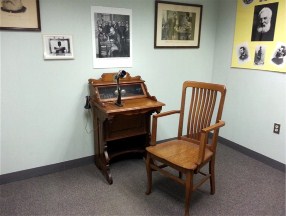 The Bell Room - 2013

The Baby Bell Room - 2015
Pictured: Anton Campanella, retired.
President of Bell Atlantic Corp. 1989-1992
---

A recent out of town invitation to participate in
"Legacy of Innovation" refocused our vision for
The Virginia Telephone Museum. Starting in
October 2015 we will be taking our museum
in multimedia format on the road. The story
leading up to the invention of the telephone
and The Bell System, dates back before
the Declaration of Independence and the
sprit of innovation continues even today.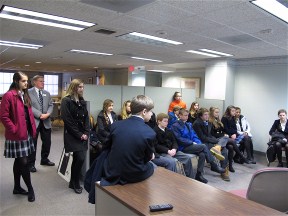 The Bell Theatre will now take to the road.
The Virginia Telephone Museum
---

Students in the switchboard room at
The Virginia Telephone Museum
Copyright © 2015 The Virginia Telephone Museum
Copyright © 2015 www.calink.us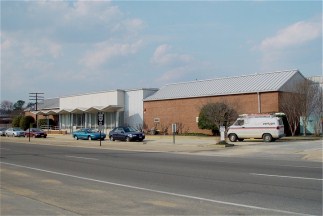 The Museum began assembly in 1991 in the back of the Pioneer Office at 3520 Elwood Avenue in Richmond, Virginia. Dedicated retirees gathered exhibits, wired switchboards to phones, set up displays, cataloged items and finally opened in May of 1993 during the annual Old Dominion Pioneer Reunion. Exhibits expanded over the years, with corporate contributions of equipment representing telephony over the years from outside plant, central offices, pbx's and private homes. Photos, tools, paper records, manuals and payroll cards represented a portion of items. Building signs, Vail Awards, photographs, newsletters and even some of a retiree's personal library accumulated in 1999.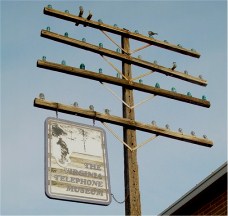 ---

FACT: Alexander Gram Bell sent over a beam of light
the first wireless telephone message in the world
from the Franklin School in Washington, D.C.
to Bell's laboratory a short distance away on
June 3, 1880. Called the Photophone, Bell
considered it his most important invention.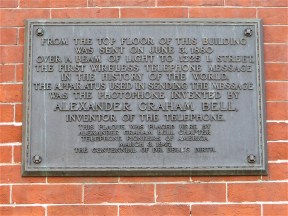 FACT: In 1749, Benjamin Franklin used the
term "battery" or stronger discharge, while
experimenting with electricity.
---

The Alexander Gram Bell chapter of
New Vision Pioneers pictured in the Bell Room
For internal use only. All rights reserved.