North to Alaska - 2014 Adventure
Leaving TOK, Alaska and headed toward
Wrangell-St. Elias - America's Largest National Park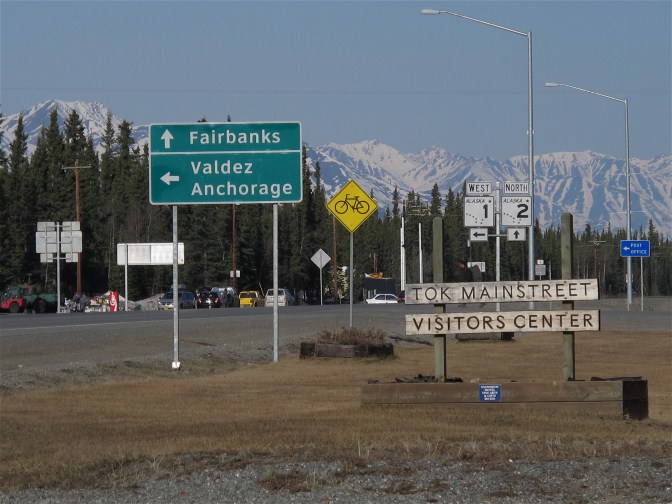 Disappointed that the road conditions at the boarder into the Yukon, wasting a day of making other plans
but gaining a day not going to the Yukon, I wanted so much to see the snow cap mountains along Rt. 2 East
called the Alaskan Highway, I decided to get to the other side of the Alaskan Highway somehow. Making a left
turn off Rt. 2 onto Rt. 1 from the small town of TOK( there are only about 8 highways in Alaska so they are
easy to keep up with), I headed to the largest National Park in America no one every heard of including me.

More bad road.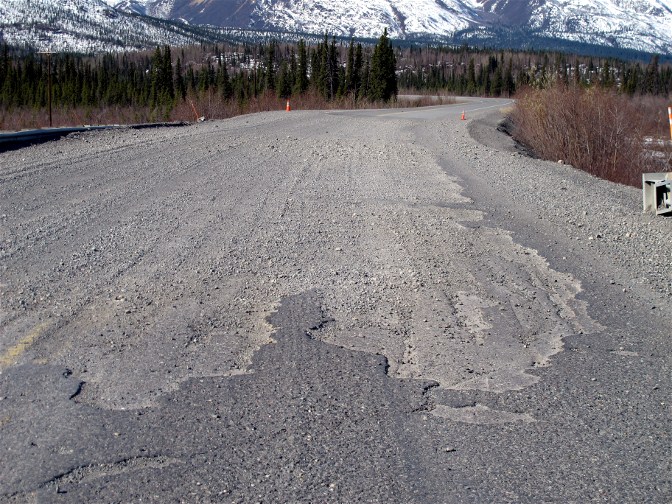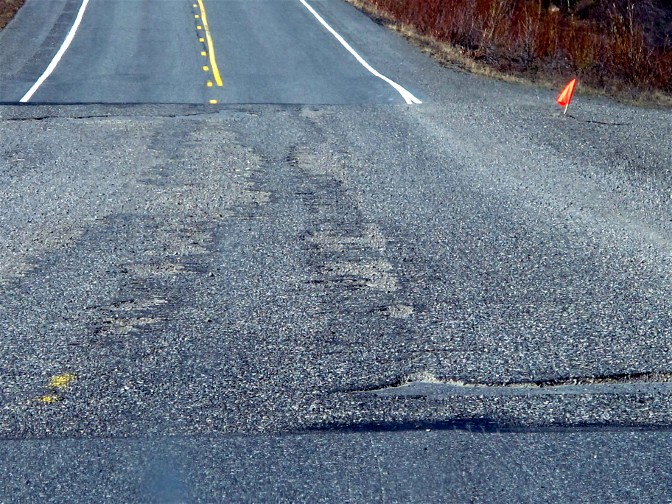 60 miles of driving before reaching the turn-off to the Park, a 40 mile dirt road, but behind the mountains.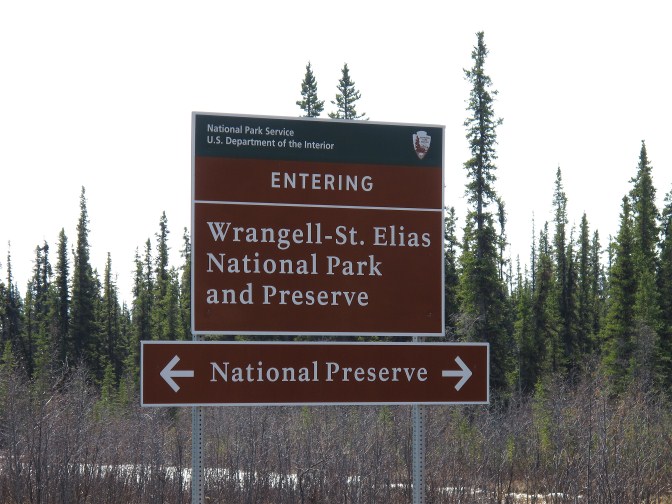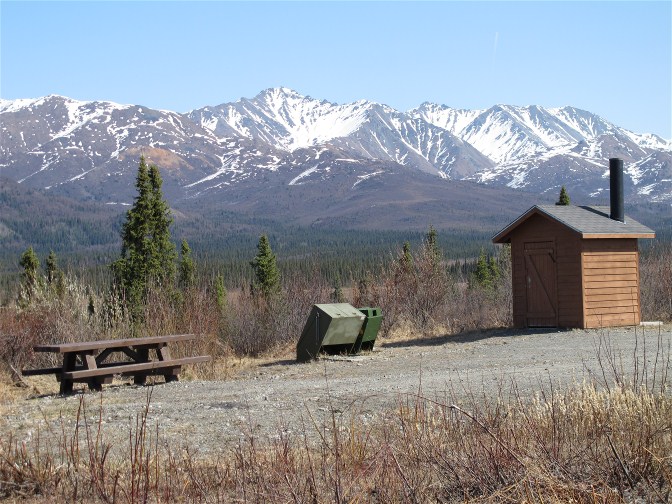 I would have spent the night here, but it way not night. Leaving the park, more driving and the scenery
got better the further I drove.
.