North to Alaska - Getting There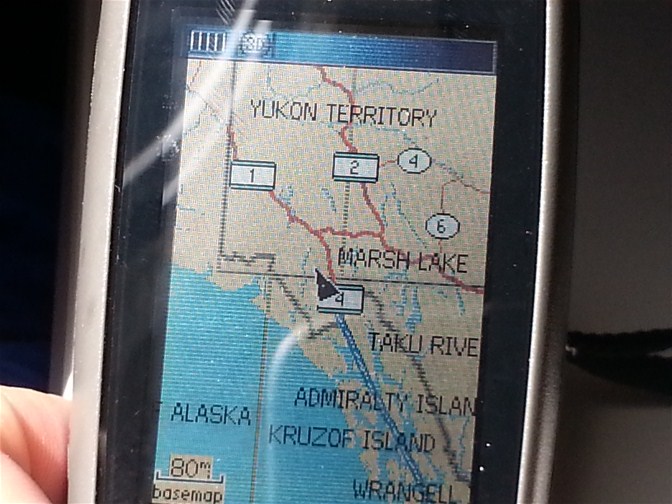 I left BWI in Baltimore at 6:45 am and arrived in Fairbanks Alaska at 5:00 pm local times.
Two connections, one in Charlotte NC and the other in Seattle.
Flying over the Yukon Territory was interesting. Most mountains has no access to them yet from the
roads, the mountains seem small.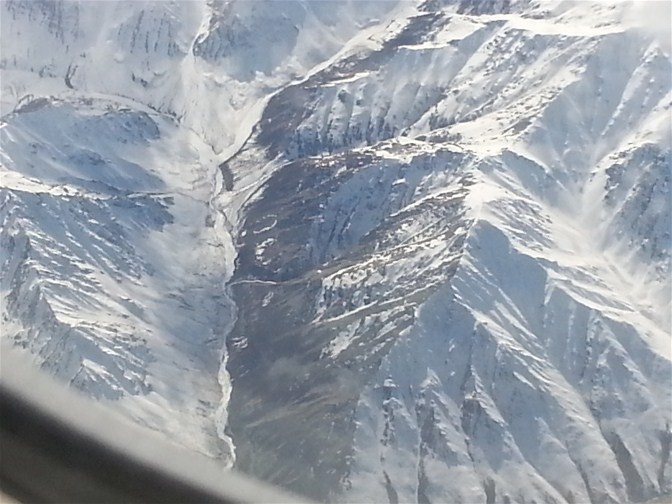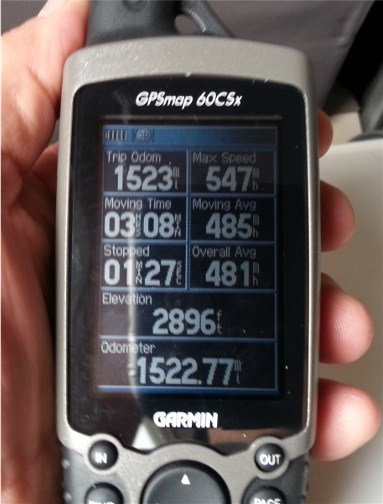 Seattle to Fairbanks.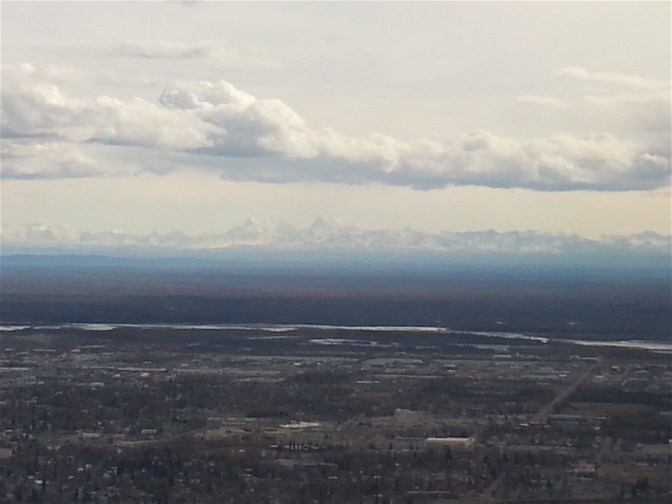 Landing in Fairbanks.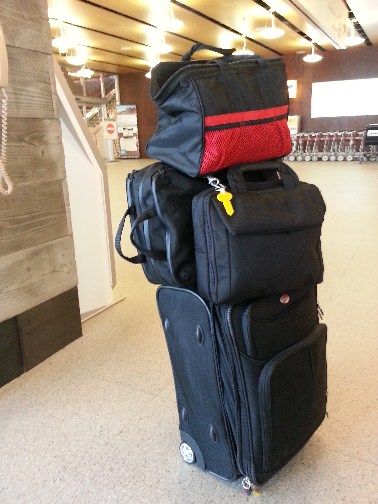 My 10 day supply. Red tout bag, small backpack, laptop case, all carry on
and one small check-in that was 43 lbs. so no need to use a large case.
Two SLR cameras, one point and shoot camera, one mega-zoom camera,
two laptops, one tablet, three GPS units, one camcorder,
one complete ham radio station including two antennas, two ham walkie-talkies,
chargers, cables, a DC to AC power inverter, and some basic
essentials, a camping tarp, two thermal layer lightweight coats and a fur hat.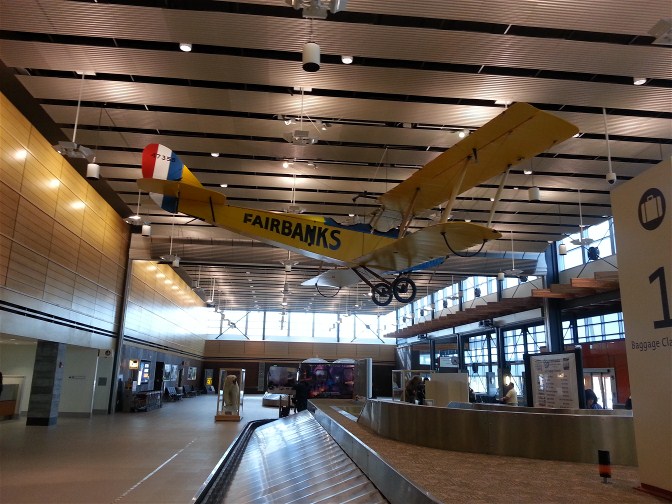 Not a large or busy airport.
I rented a car for 10 days and drove 2000 miles.
.