My Trip To Mainland China in 1984
with President Reagan....somewhat.
While on a teaching assignmentI found myself in China while President Ragan was on tour there.
Reagan was opening the doors to trade just as President Nixon had previously opened up communications
with the Chinese. China engineers had already received computer training in the States beforehand
and now would be purchasing mini-computers from the USA. I meet some of the Chinese engineers
while attending classes on the mini-computers in Boston at Digital Corporation as they experienced
difficulty with the technical terms in English to Chinese translations. I would tutor them in the evenings
after class in Boston, and was invited to come to China and teach at their government facilities.
President Reagan was scheduled to tour many sights in the country but only toured a few.
Because the tour sights were closed to the pubic during Reagan's stay, I was offered the opportunity
to tour them with a personal tour guide and translator. You will notice how few are in the museums
and places because of the public closings. LINK TO COMPUTER MAINTAINCE PAGE


While the President and First Lady was visiting China, he was scheduled to tour many sights,
but elected not to see them all but did visit the Great Wall. With so many places closed for their
tours, I had to opportunity to tour a number of their sights in their absence with my own personal guide.
I just happened to be in China on Chinese government business at the same time.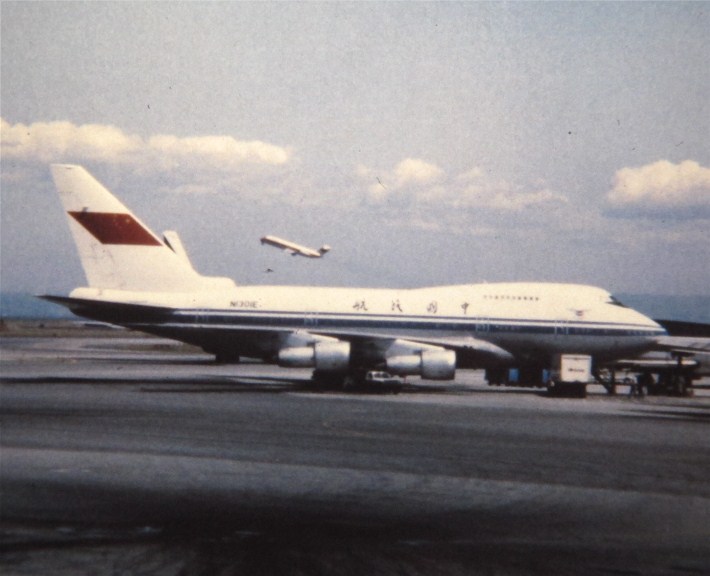 Left NYC 10:00 a.m. and arrived in Beijing at midnight local time
the next day crossing the international date line with a one hour layover
in Shanghai, while remaining on the plan. This comes out to be a
twenty-four hour flight in the air.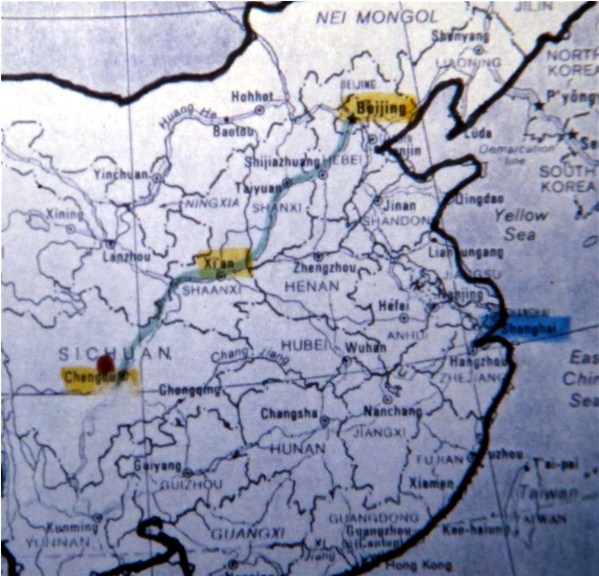 I traveled by train from Beijing to Xian and then flew to Chengdu where I would teach classes.


My hotel was to be here, but President Regan was staying here, so.....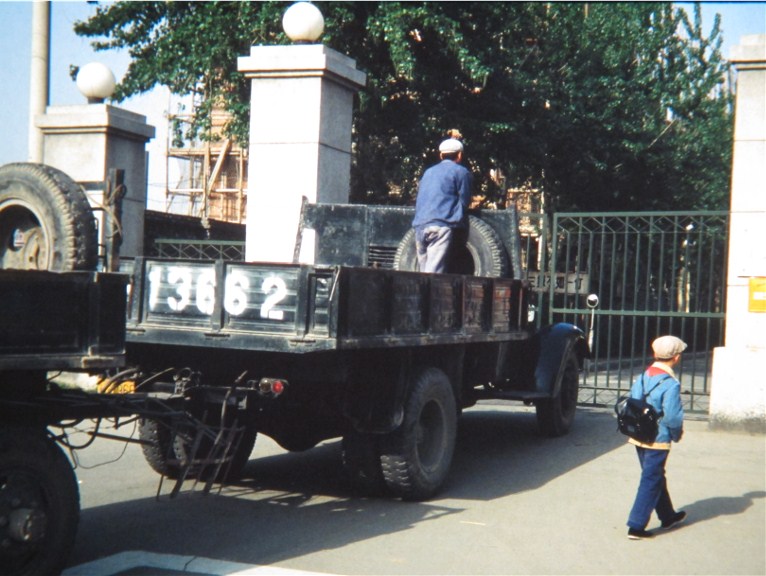 So at about 1:00 a.m. in darkness I was taken by car to this military camp
but was not told why. I was only told I would be spending the night here.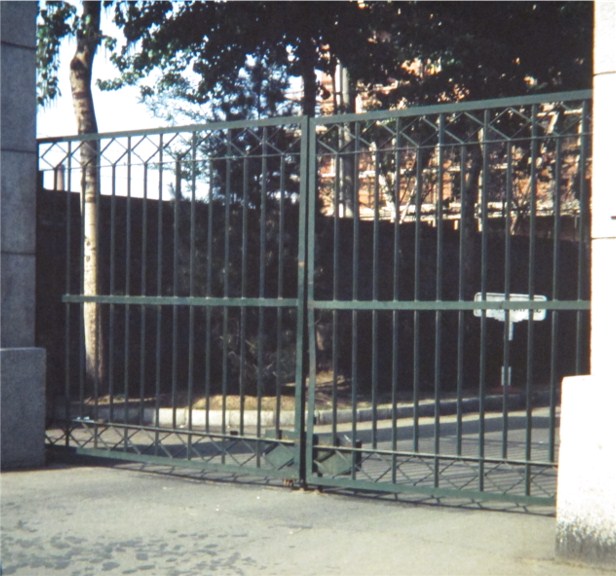 I was surprised and somewhat scared lodging in a gated facility.
They also asked for my passport to have it secured while staying here.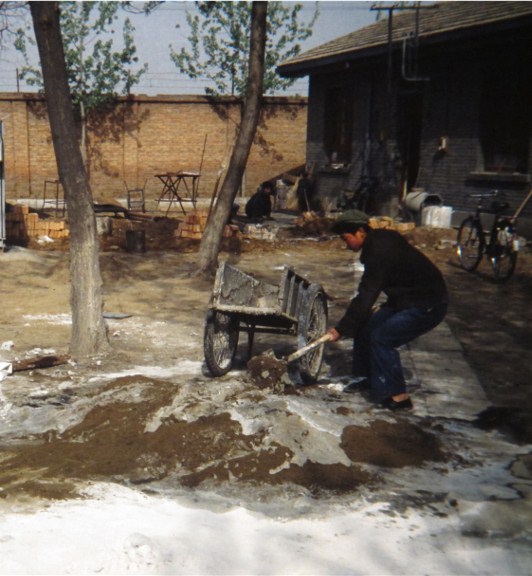 Next morning out my window.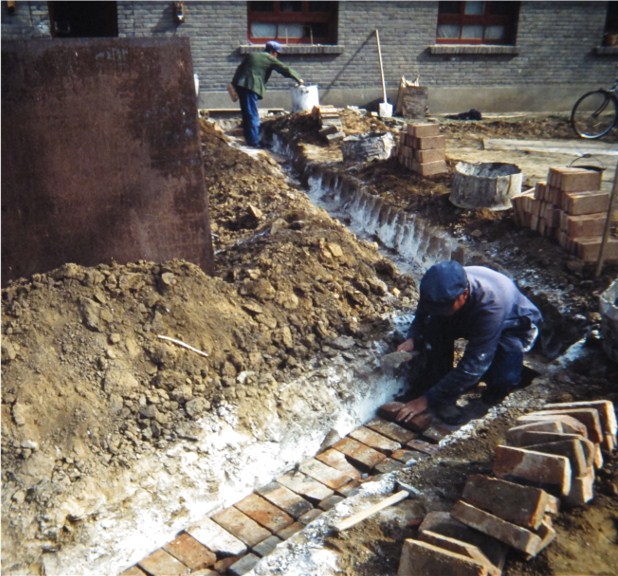 I could not tell if this was an add-on to a building or another wall.


Real Chinese food. No beverage. My beverage was the soup-no salt.

.