Adventure Trip to Alaska and the Yukon Territory
A High Tech Camping Trip
Day 12,13,14 - Denali National Park - Mobile/Portable Ham Radio Station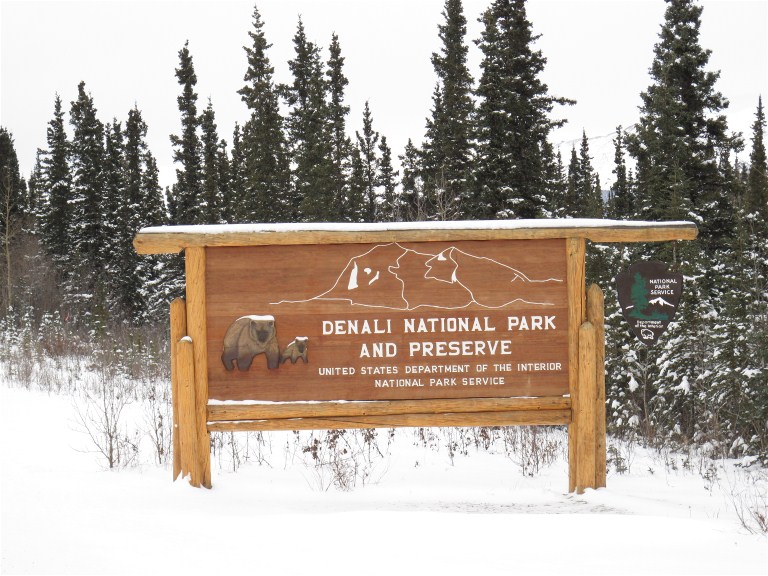 Click Here to see the ham radio camp sight.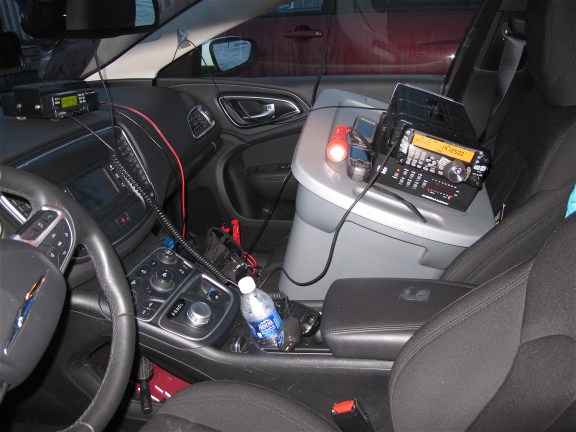 On the long nights here in Alaska, there is time to get on the air
and talk to some fellow hams.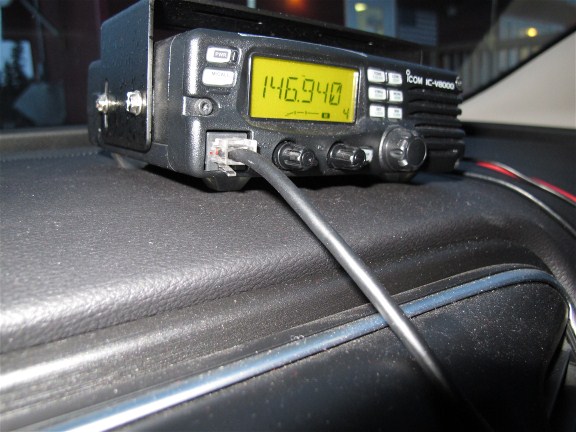 Icom 2-meter IC8000 transceiver.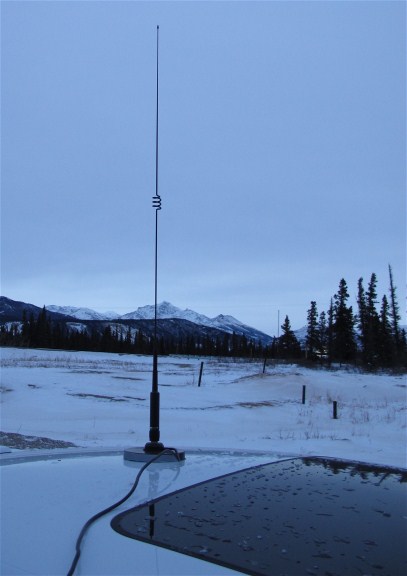 2 -meter antenna by Diamond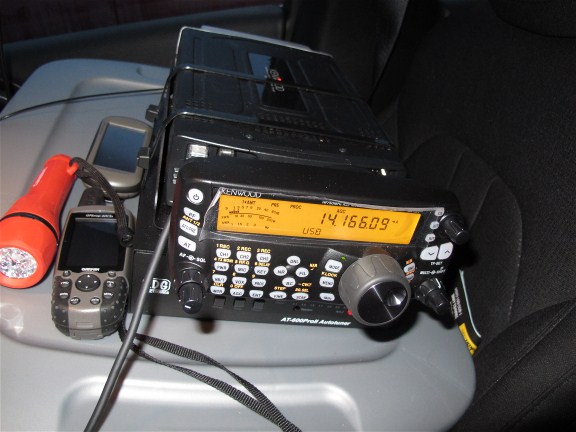 HF Radio Kenwood TS-480 HX 200 watts output - 100 watts output on a 12.6 battery system.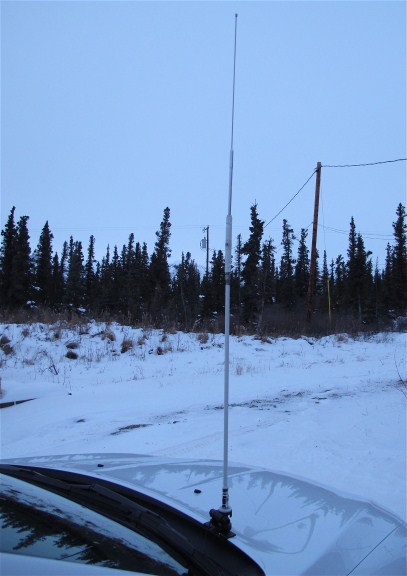 Husler MO4 mask and RS20 coil antenna. I also have with me the RS40 coil.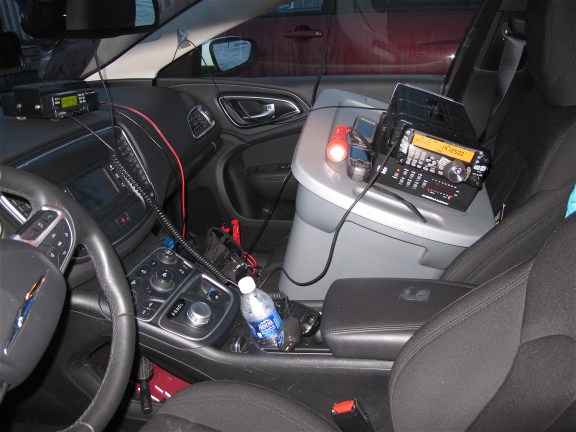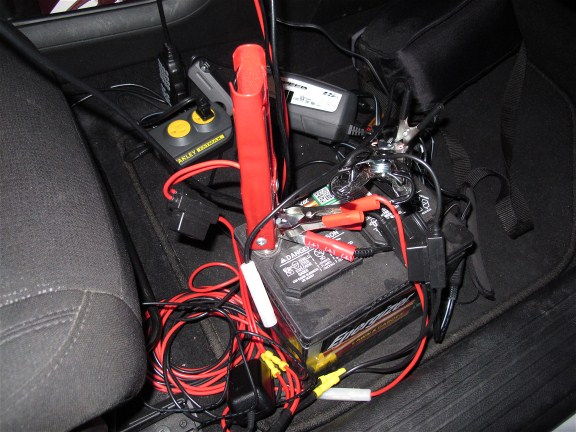 Rental Car Setup:
1) Stanley Inverter is plugged into the accessory socket on the car to product AC power
for powering the battery charger, charging my laptop, table, cell phone, hot spot, etc.
2) With the lawn battery being charged from the electrical car system, I can not discharge
the car battery, but could use the lawn battery to jump start the car if necessary.
3) Both the 2meter and HF radio runs off the lawn battery when parked and when
driving, the lawn battery is being recharge.
The lawn battery was purchased after I landed in Fairbanks, because I can not transport
wet batteries on flights. Before flying home, I will return the battery for hopefully a full
refund, or at least a return core charge credit.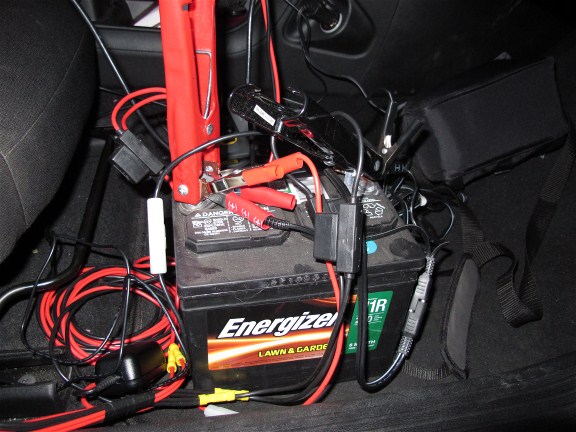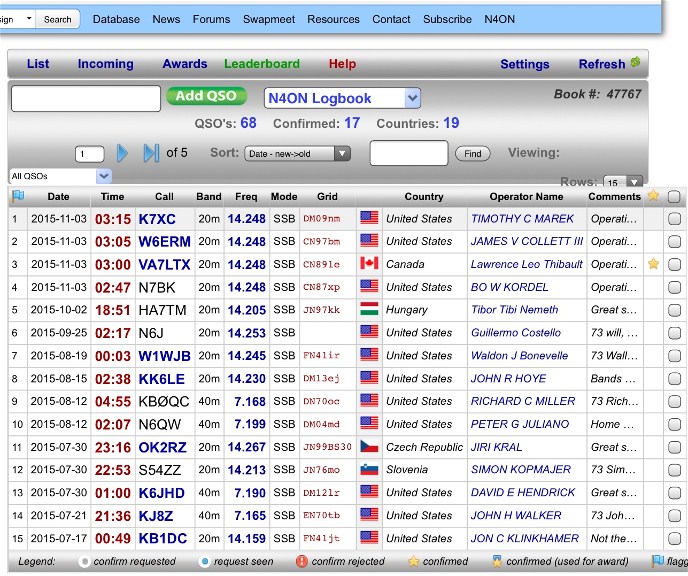 My first night of serious hamming, I made four contacts. The bands where dead on both ends but all stations
reported great signals, I think, because we were the only ones on 20 meter band this time of evening.
1) K7XC Tim in Silver Springs, NV
2) W6ERM Vance in Snohomish, WA near Seattle
3) VA7LTX Lawrence in Richmond, British Columbia Canada
4) N7BK Bo in Redmond, WA
I was operating from within the rented car parked at my camp site location within Denali National Park.
Contact Me: n4on@wcast.info Website: N4ON
.