The Railway Mail Service Library
Recent Centennial Celebration of the Boyce Depot
October 5, 2013
Library Website
September 13-15, 2013 - Event Preparation / Operators Social / Campout


Boyce, Virginia - Former Train Station is now the Railroad Mail Service Library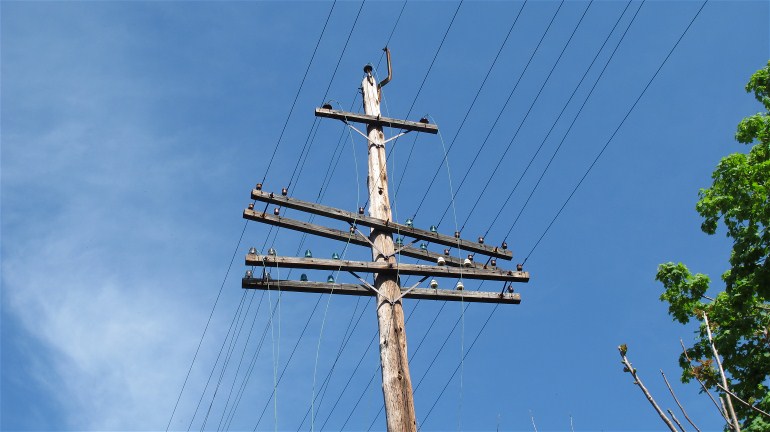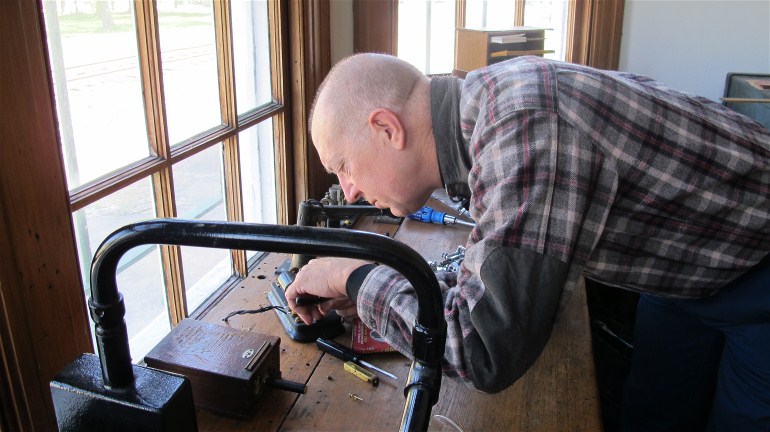 Adjustments on the telegraph equipment are in order for the event ahead.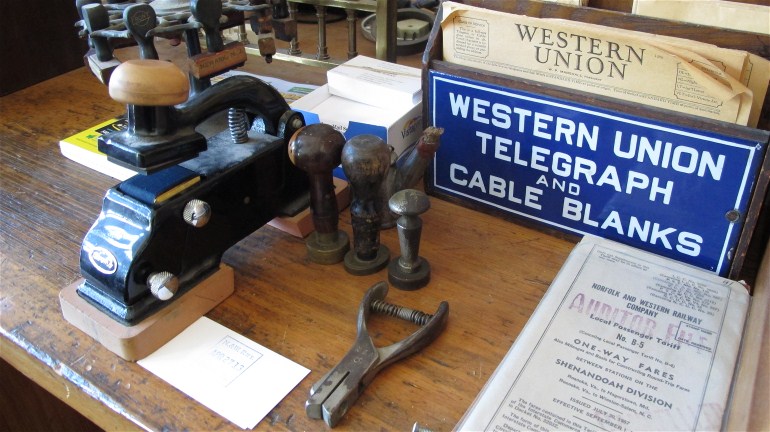 The telephone equipment also required some attention.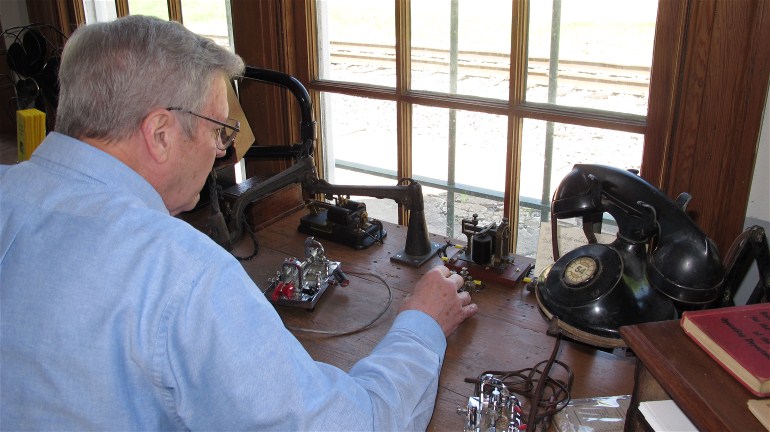 Each operator will take their turn at the telegraph key.


Troubleshooting the telephone equipment in preparation for the event.


Found a defective (shorted out) 2 uF condenser. This component was manufactured in 1904, out of warranty.
Found a 1 uF condenser in another piece of equipment in the back room. It should work.


Made a test call and all the telephone equipment is now working. One defective part crippled
the entire network. The rest of the day was spent entertaining visitors, answering questions,
and demonstrating the technology of the day. (1900~1960's)
Celebration Details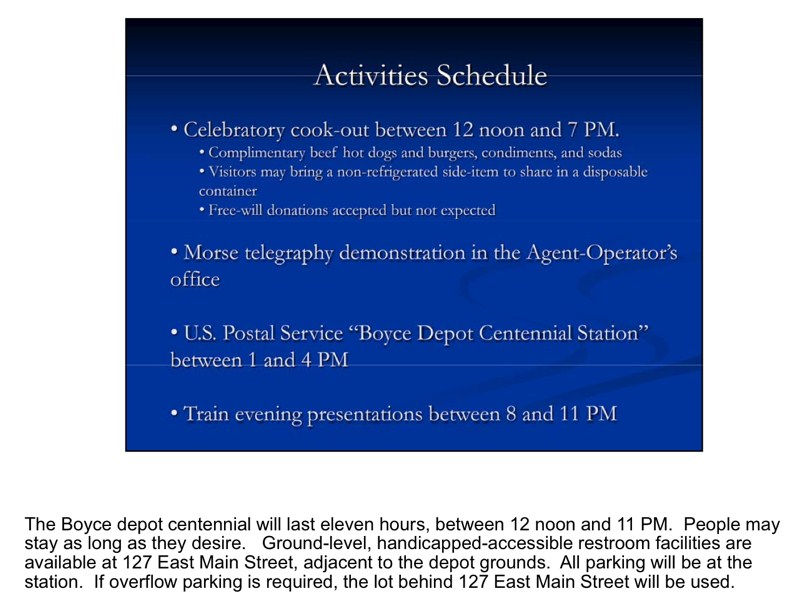 PLUS - Commemorative Pictorial Postmark Post Cards
PLUS - Event Only U.S. Postal Service Pictorial Postmark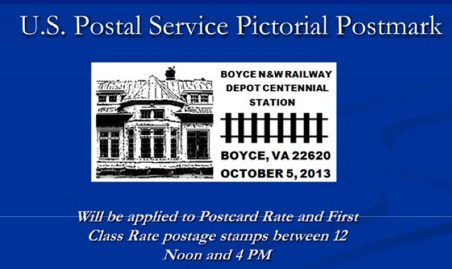 October 5, 2013 1:00 pm - 4:00 pm ONLY, ONLY at the Depot
PLUS - Optional First Class & Post Card Pictorial Postage Stamps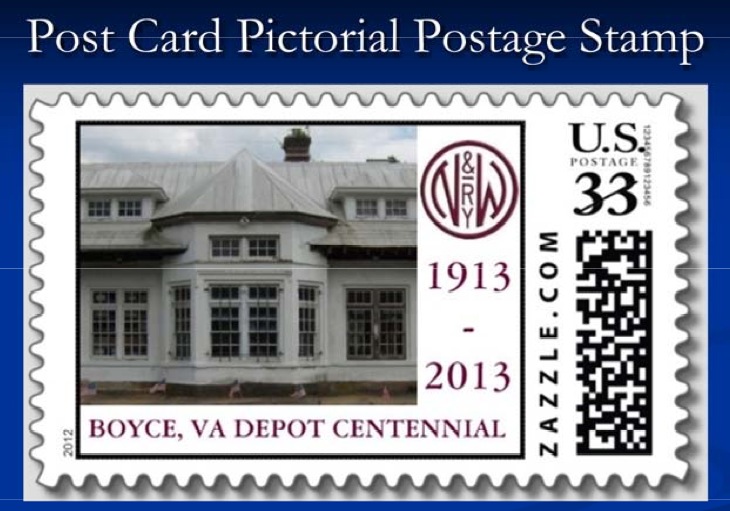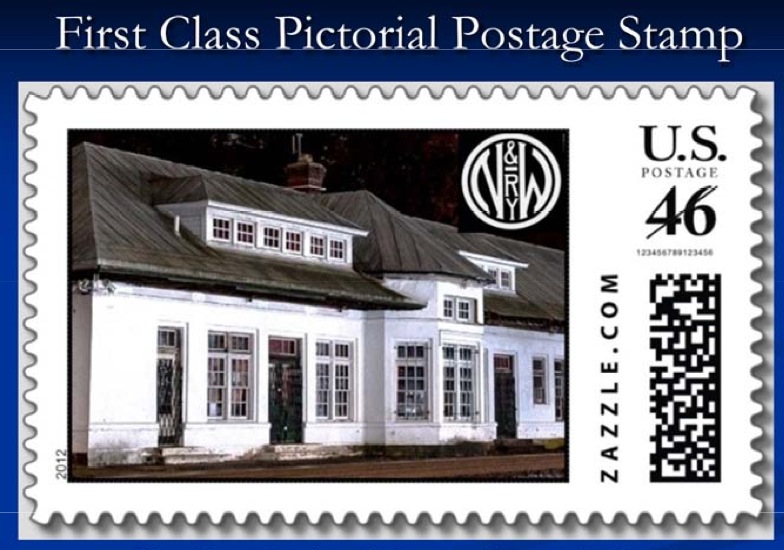 ---
Preparation Details
September 13-15, 2013 - Event Preparation / Operators Social / Campout

Morning Southbound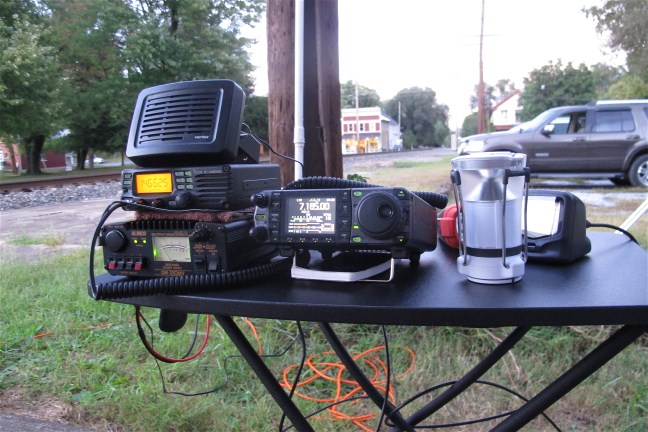 Amateur station set up for operation leading up to event day, attempting to make as many contacts
as to mail out QSL cards on the special postmark event day of October 5, 2013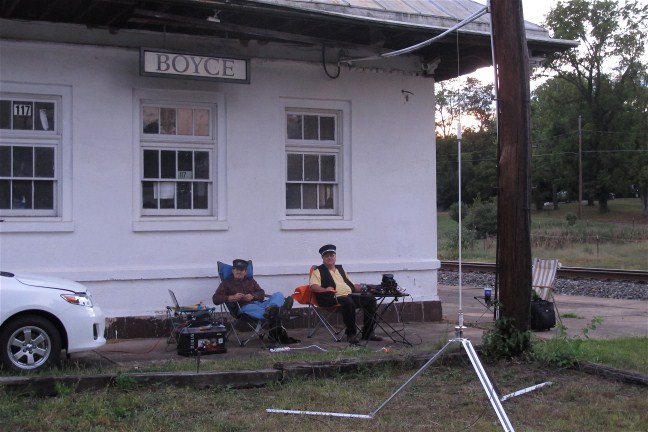 Two operators taking a break as the sun sets.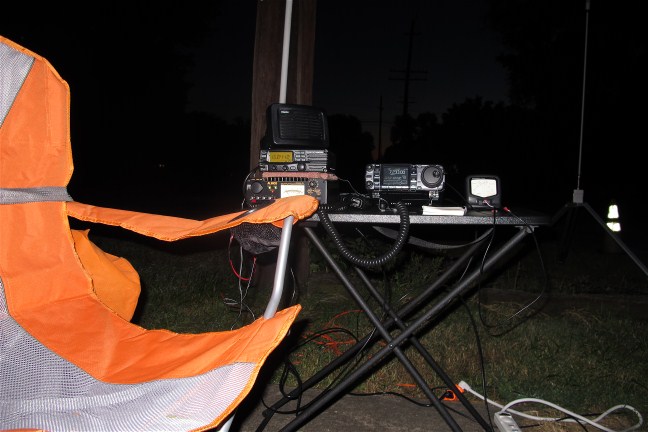 Night station is ready for operation .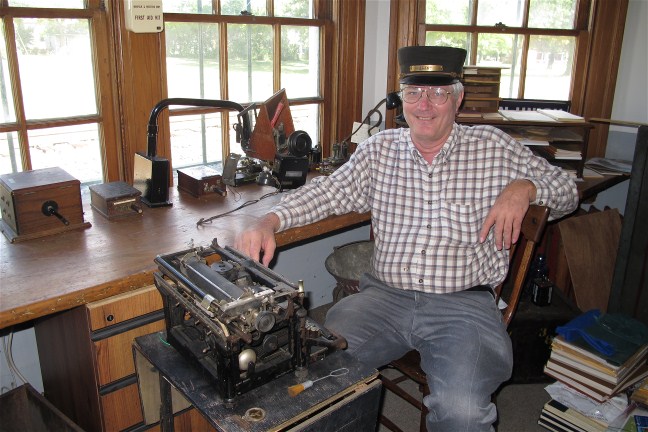 Day shift agent Frank at the bay console.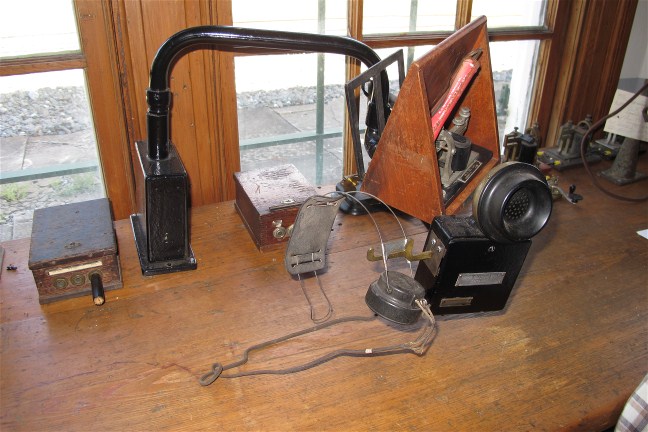 Tools of the railroad trade for communicating.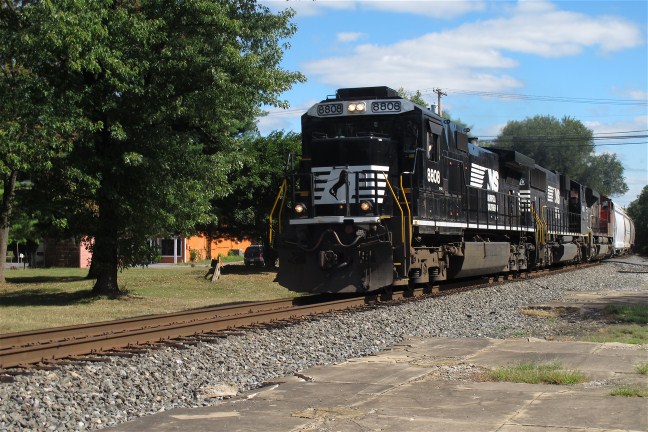 Trains continue to pass the bay window.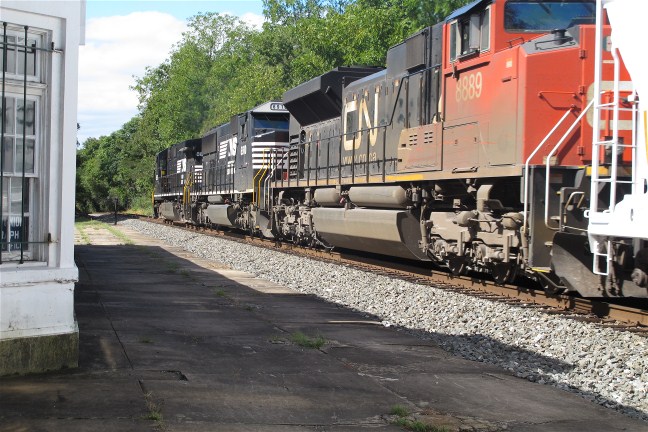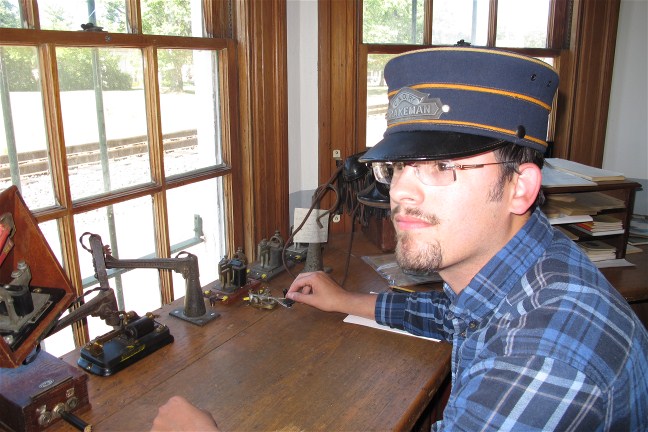 Rail fan and ham radio operator Nathan trying his hand at the straight key.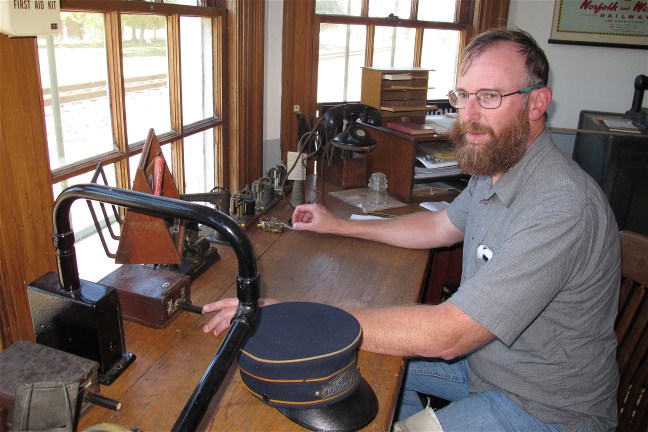 Mack, ham radio operator and rail fan, fills in at the console.
Copyright © 2013 www.calink.us/boyce.htm All rights reserved.